Travel



Mandalay Bay Convention Center
3950 Las Vegas Blvd. South
Las Vegas, Nevada 89119
Mandalay Bay Convention Center
---
Hotel Reservations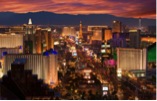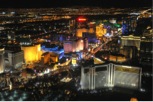 Black Hat USA has designated Convention Housing Partners as the official housing company for Black Hat USA. They work hard to get the best available rate for participants at the hotels close to the event.
Book Online »
Note: Due to the proximity of the event dates, please contact your desired hotel directly regarding availability. Please click "Book Online" above for hotel contact information.
For more information, please call between 7:00 AM – 5:00 PM PT Monday through Friday:
US: 1-866-642-2056
International: +1-415-813-6088 use option 8
Groups with 10 or more rooms at a single hotel may require a sub block agreement.
---
Transportation

Airfare Discount
A 5% flight discount is available for travel to Black Hat USA on American Airlines. Visit www.aa.com/group and enter the code 6774DF.
Taxi
Cabs are a convenient way to get to the convention center. The Mandalay Bay Convention Center is a 10-minute drive from McCarran International Airport at the south end of the Las Vegas Strip.
---
Special Bulletin Regarding Housing at Black Hat USA 2014
As Black Hat USA 2014 draws closer, exhibitors and attendees are from time to time subjected to improper solicitation from unaffiliated hotels or third-party housing agencies.
Black Hat USA and UBM would like to introduce Convention Housing Partners (CHP) as the official housing company for Black Hat USA. UBM and Black Hat encourage you to book your rooms directly via www.blackhathotels.com or by contacting CHP at blackhat@chphousing.com.
Hotels listed on this web page are the sole UBM-approved Hotels for the event. Any offers from other hotels and/or housing agencies besides Convention Housing Partners are not endorsed by Black Hat USA.
You may advise UBM of any unauthorized solicitations via email.
---
Airport Shuttle Information
Need a ride from the Las Vegas airport to your hotel? Black Hat USA 2014 has partnered with LASxpress to offer one-way airport transfers for as low as $11.00. Book now to receive this special rate.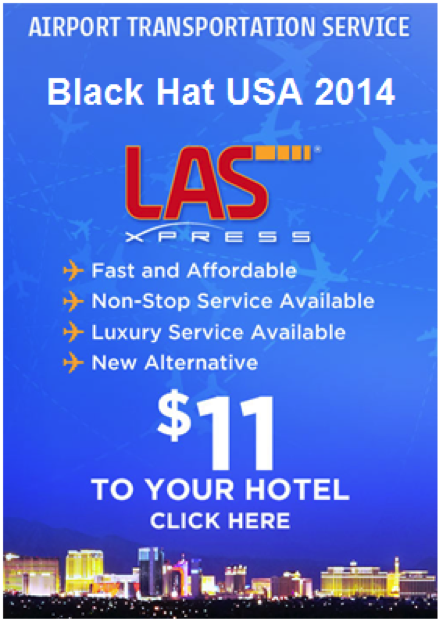 ---