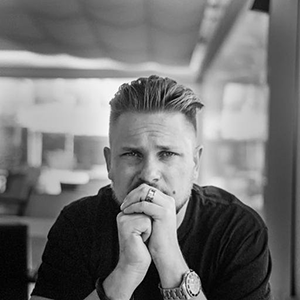 Daniel Cuthbert is the Global Head of Security Research for Banco Santander. With a career spanning over 20 years on both the offensive and defensive side, he's seen the evolution of hacking from a small groups of curious minds to organized criminal networks and nation state we see today. He is the original co-author of the OWASP Testing Guide, released in 2003 and now the co-author of the OWASP Application Security Verification Standard (ASVS).
---

Ping Look has over a decade of experience building, promoting and managing events in the IT space including two of the most iconic and massively influential IT security events: The Black Hat Briefings+Training and DEF CON. At Black Hat she managed the growth of brand from obscurity to profitability and grew the event from a three track, two day event to a six day, 11 track and training intense event that brought together the best and the most relevant (and occasionally the most obscure) speakers and content providers to Black Hat events in Asia, Europe, the Middle East and the US. During her tenure at Black Hat she was often referred to as the "The One You Don't Want to Piss Off (or you will die)".
Prior to entering the information security and events space, she worked in brand development and management in publishing, textiles and consumer products. She has extensive experience in design and marketing as well as product development.
Ping is currently engaged at Accuvant LABS working with one of the most technically proficient pentest and research teams in the world.
---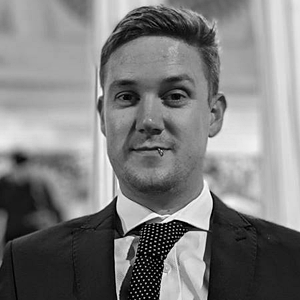 Andrew MacPherson has been working in infosec for over a decade, most predominately at Paterva where he worked on building Maltego for 10+ years. He holds a bachelors in Information Science and hails from sunny South Africa. He has spoken at many different conferences including Blackhat, DEF CON and ZaCon as well as having taught more than 16 different Black Hat courses. He enjoys cat memes and punk rock. Follow him on Twitter at @AndrewMohawk
---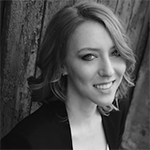 Maria Markstedter is an independent security researcher and trainer, with a primary research interest in processor security, ARM exploitation, and reverse engineering. She holds a Bachelor's in IT Security and started her career in Penetration Testing. Nowadays she spends her time working as a freelance Pentester and Reverse Engineer, researching exploit mitigations and teaching ARM exploitation. Maria founded Azeria Labs (azeria-labs.com) to fill the gap in educational material on the exploitation of ARM-based devices by offering free tutorials and workshops. She regularly speaks at various security conferences and gives hands-on trainings on exploit mitigations. In 2018, Maria was listed as one of the Forbes 30 Under 30 in the technology Europe division. Twitter: @Fox0x01 and @azeria_labs.
---

Russ Rogers is a long time penetration tester and researcher for a Federal contractor, long time staff member of Black Hat and DEF CON, and repeat entrepreneur. Mr. Rogers has extensive experience working in Healthcare, commercial, and Federal environments. The author or editor of 20+ books on hacking and information security, Russ has spoken and taught at conferences around the world, and has been interviewed by news media, such as CNN. He also acts the Professor of Network Security for the University of Advancing Technology, where he's taught for 11 years. Russ is one of the Executive Producers for the DEF CON Documentary, released in 2013. His primary areas of interest and research at this time are embedded, robotic, and control systems; applying game development concepts to security technology; and enabling the intuitive visualization of complex data sets within information/network security. You can follow Russ on Twitter at @v3rtig0.
---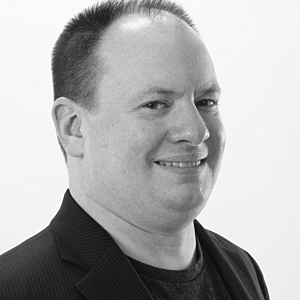 Jonathan Squire is the Principal Security Architect of a well-known publishing and media company. With over 15 years in the security industry, Jonathan's expertise covers a wide range of skills including security architecture, incident response, attack and defense techniques, reverse engineering, and extreme curiosity in how everything works. While working at his day job, Jonathan is credited with accomplishments that include developing an Information Security model for the enterprise, architecting a secure, centralized credit card processing solution, and guiding the design of the security infrastructure deployed throughout many customer facing properties. Mr. Squire is also responsible for providing direction in governance and industry best practices. In his spare time, Jonathan is known to enjoy disassembling, abusing, and reassembling any piece of technology to understand all of its capabilities. Jonathan has presented on many of these creations and the flaws that allowed the security to be bypassed at conferences including Black Hat.
---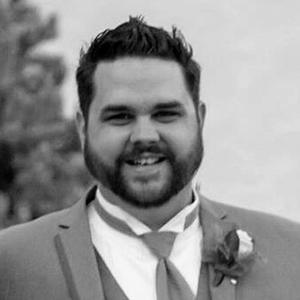 Bart Stump is a network security consultant and researcher living in Salt Lake City, Utah. He currently works for Red Sky as a solutions architect working with customers in all verticals. He has been working in security for 9 years working for some of the top vendors and companies in the industry. He has been a Black Hat staff member for 8 years and is also a goon at DEF CON. Follow him on Twitter @theStump3r.
---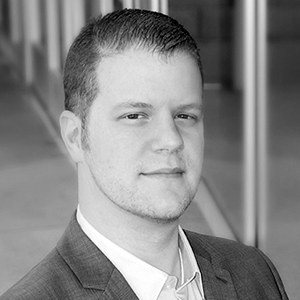 Neil R. Wyler (a.k.a. Grifter) is an Information Security Engineer and Researcher located in Salt Lake City, Utah. Neil is currently with RSA Security as an Advanced Security Operations Specialist. He has spent over 15 years as a security professional, focusing on vulnerability assessment, penetration testing, physical security, and incident response. He has been a staff member of the Black Hat Security Briefings for over 13 years and is a member of the Senior Staff at DEF CON. Neil has spoken at numerous security conferences worldwide, including Black Hat, DEF CON, and the RSA Conference. He has been the subject of various online, print, film, and television interviews, and has authored several books on information security. Neil is a member of the DEF CON CFP Review Board and Black Hat Training Review Board. Follow him on Twitter at @Grifter801.