Travel
Marina Bay Sands
10 Bayfront Avenue
Singapore 018956
Tel: +65 6688 8868
Website:
Click here
Marina Bay Sands
---
Hotels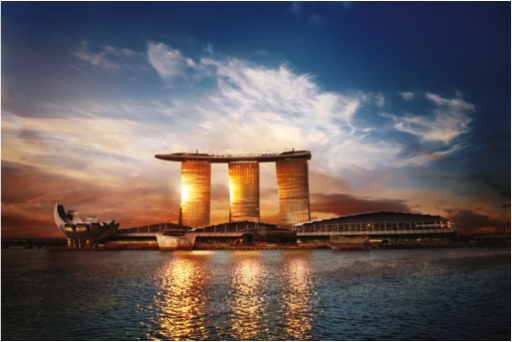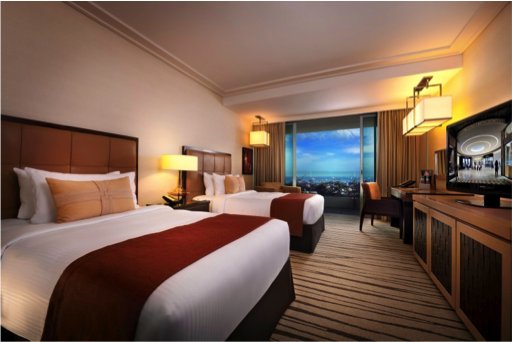 Marina Bay Sands, Singapore
10 Bayfront Avenue,
Singapore 018956
T. +65 6688 8868
F. +65 6688 3139
E.
groups@marinabaysands.com
W.
www.marinabaysands.com
Conceived by world-renowed architect Moshe Safdie, this spectacular integrated resort combines the Marina Bay Sands hotel with three impressive hotel towers crowned by the awe-inspiring one-hectare Sands Skypark, a grand event plaza on the waterfront, state-of-the-art theaters, the cutting edge lotus-inspired ArtScience Museum, signature shopping and dining outlets, and the foremost MICE facilities – all within one iconic landmark development
The Black Hat discount rate is no longer available, however you may still book your guest room directly through Marina Bay Sands *website*. Reservations will be at the hotel's standard rate.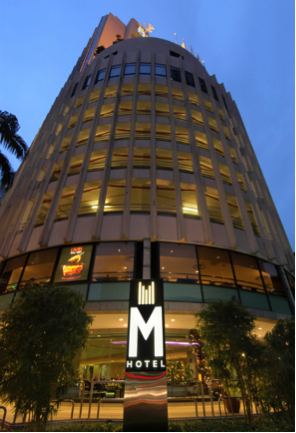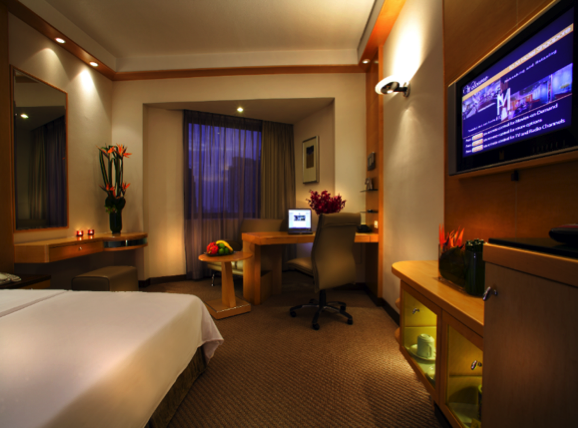 M Hotel Singapore
81 Anson Road
Singapore 079908
T. +65 6224 1133
F. +65 6222 0749
E.
enquiry.mhs@millenniumhotels.com
W.
www.m-hotel.com
One of Singapore's leading contemporary hotels, M Hotel is strategically located in the prime business district, and is located within walking distance from all public transport and minutes away from key commercial & financial hubs, shopping areas and major attractions. M Hotel offers a host of comprehensive amenities & services; broadband/WiFi access, function rooms and a choice of cosmopolitan restaurants and bar.
The Black Hat discount rate is no longer available, however you may still reserve a room at the hotel's standard rate. Click the "Book Online" button below to continue.
Book Online »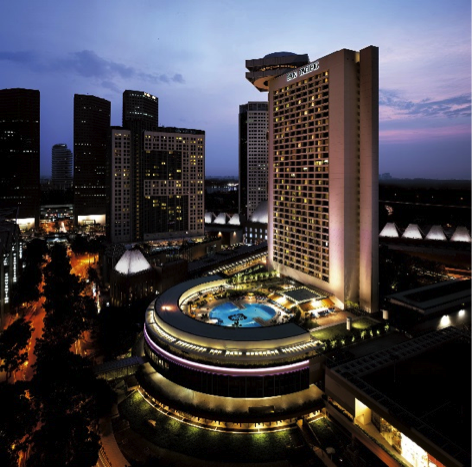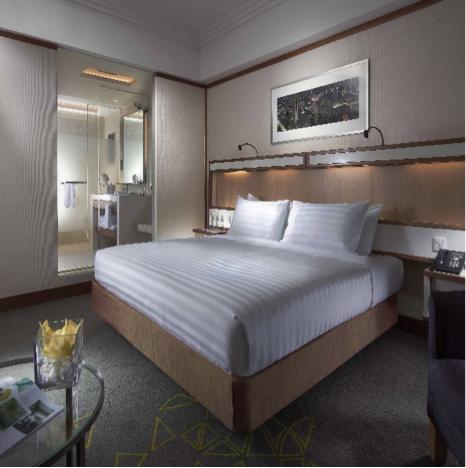 Pan Pacific Singapore
7 Raffles Boulevard Marina Square
Singapore 039595
T. +65 6336 8111
F. +65 6334 4952
E.
singapore@panpacific.com
W.
www.panpacific.com/en/Singapore/overview.html
Perfectly located at the gateway to Singapore's Central Business and Financial Districts, Pan Pacific Singapore provides a convenient base to explore this vibrant city. Soaring high above the heart of Marina Bay and Suntec City, the home of Singapore International Convention & Exhibition Centre, Pan Pacific Singapore draws on Oriental influences and infuses them with the Pacific Touch.
Succumb to a perfect blend of comfort and elegance. Each of our 790 rooms and suites has been stylishly designed to evoke the warmth and tranquility of the Pacific. With relaxing seating areas, spacious desks and state-of-the-art technology, your every need is taken care of. Stunning views of the surrounding harbour front or city skyline complete the experience.
Because the Hotel Reservation deadline has passed, you must contact the Pan Pacific Group Reservations Team at group.ppsin@panpacific.com or 65 6826 8108 for more information. Reservations will be at the hotel's standard rate.
---
Visa Application
Please note that all visitors to Singapore must meet the following entry requirements:
Valid travel document (minimum validity = 6 months)
Onward / return ticket
Entry facilities to next destination;
Sufficient funds to stay in Singapore and
Visa for Singapore (if applicable)
If you require a visa to enter Singapore, please approach the Singapore mission nearest to you for information on visa application and submission procedures, list of documents required, application fees payable and to obtain visa application forms.
The visa application process can take up to at least 2 months, so it is important that you start your application as soon as possible to ensure you receive your visa in plenty of time for travel to Black Hat Asia 2014.
You can also contact the Immigration & Checkpoint Authority of Singapore for assistance at:

T +65 6391 6100 (24-hour Call Centre)
F +65 6298 0843 / 6298 0837
E ica_feedback@ica.gov.sg

Click below for Visa Application Form;

Click here for List of Countries whose nationals require a visa to enter Singapore
http://www.ica.gov.sg/services_centre_overview.aspx?pageid=252
---
Transportation
By Mass Rapid Transit (MRT):
Nearest MRT Station and Exit:
Bayfront MRT Station, Exits D (Circle Line)*

* Please check that the particular train is heading to Bayfront MRT before boarding. If the train ends at Promenade station, you will need to transfer to the next train heading towards Bayfront MRT. Please click here to the MRT System Map.

Singapore MRT System Map Click here to download the map
By Public Bus:
97/97E, 106, 133, 502/502A, 518/518A
By Taxi:
Taxis may access Bayfront Avenue via Raffles Boulevard or Marina Boulevard (ERP charges apply). A surcharge of S$3 is imposed for taxis leaving Marina Bay Sands.
Comfort and CityCab Taxi:+65 6552 1111
Premier Taxi:+65 6363 6888
SMRT Taxi:+65 6555 8888
By Car
Sands Expo & Convention Center
Car park entrances are located at Sands Expo and Convention Center, via the Bayfront Avenue and Bayfront Link. The North entrance is located along Bayfront Avenue; and the South entrance is along Bayfront Link. Please note that motorcycle parking is not available.
Car Park Entrance Map Click here to download the map