Beyond the Gender Gap: Empowering Women in Security
Thursday, August 6, 2015 | 13:00 - 14:30
Their numbers may be small -- just 10% of all security professionals -- but women are holding more high-profile jobs and roles in the InfoSec industry than ever before. They are CISOs, researchers, and key executives with influential roles in the industry. Unfortunately, at the same time as women are taking on increasingly powerful positions, the industry appears to be stuck in first gear and there is data indicating a trend in women also leaving the industry. A panel of some of the top women in the security field will share their own experiences in how they got there, and how best to recruit, retain, and advance the professional development of women in the industry.
Join moderator Kelly Jackson Higgins, Executive Editor at Dark Reading as she leads a discussion on empowering women in Information Security. Panelists Justine Bone, CISO, Hoyos Labs; Joyce Brocaglia, founder of the Executive Women's Forum and CEO of Alta Associates; Jennifer Imhoff-Dousharm, co-founder, dc408 and Vegas 2.0 hacker groups; and Katie Moussouris, Chief Policy Officer, HackerOne, will provide real-world insight and strategies both for women who want to advance their security careers, and for women interested in entering the field.
Register Now »
Moderator: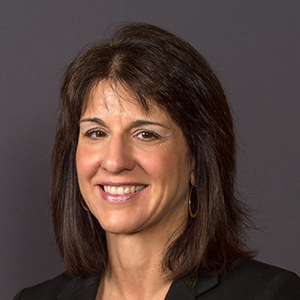 Kelly Jackson Higgins
Kelly Jackson Higgins is Executive Editor at DarkReading.com. She is an award-winning veteran technology and business journalist with more than two decades of experience in reporting and editing for various publications, including Network Computing, Secure Enterprise Magazine, CommunicationsWeek, Virginia Business magazine, and other major media properties. Jackson Higgins was recently selected as one of the Top 10 Cybersecurity Journalists in the US. She began her career as a sports writer in the Washington, DC metropolitan area, and earned her BA at The College of William & Mary. Follow her on Twitter @kjhiggins.
Panelists: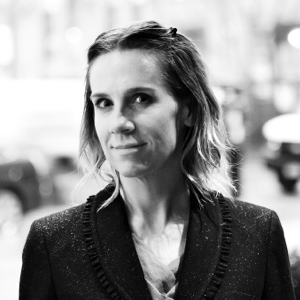 Justine Bone
Justine Bone is an information security executive and technology expert with background in risk management, software security, information security governance, and identity management. She has spent 15 years working in the private sector for financial, news and information security companies, plus several years serving the intelligence community. Over the past few years Justine has been instrumental in evolving the role of Chief Information Security Officer within the private sector. Her role as Chief Information Security and Solutions Officer at Hoyos Labs spanned communications, sales, and product development, as well as technology management.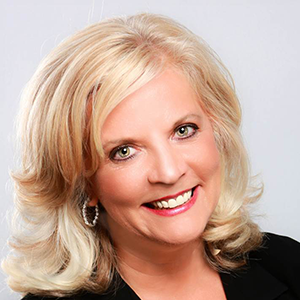 Joyce Brocaglia
Joyce Brocaglia is the founder and CEO of Alta Associates. Founded in 1986 Alta Associates has become the most prominent boutique executive search firm specializing in Information Security, IT Risk Management and Privacy. Joyce is a strategic advisor to her clients who has gained the trust and respect of the industry's most influential executives by accomplishing their strategic and diverse hiring goals. She is a career advisor to industry thought leaders and a trusted member of the Information Security, Risk Management and Privacy industry.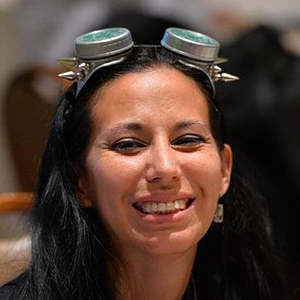 Jennifer "Lil Jinni" Imhoff-Dousharm
Jennifer "Lil Jinni" Imhoff-Dousharm is currently a college student of informatics and network security. She is a co-founder and community manager for the dc408 and Vegas 2.0 hacker groups and Cuckoo's Nest hackerspace. She is an affiliate member of NCWIT and avid participant in many local women in technology groups. When not studying, herding hackers, or documenting parental exploits, she spends her free cycles as a contributor to Kitchen OverLord, a geek food recipe blog.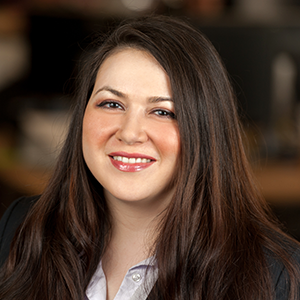 Katie Moussouris
Katie Moussouris is the Chief Policy Officer for HackerOne, a platform provider for coordinated vulnerability response & structured bounty programs. She is a noted authority on vuln disclosure & advises lawmakers, customers, & researchers to legitimize & promote security research & help make the internet safer for everyone. Katie's earlier Microsoft work encompassed industry-leading initiatives such as Microsoft's bounty programs & Microsoft Vulnerability Research. She is also a subject matter expert for the US National Body of the International Standards Organization (ISO) in vuln disclosure (29147), vuln handling processes (30111), and secure development (27034). Katie is a visiting scholar with MIT Sloan School, doing research on the vulnerability economy and exploit market. She is a New America Foundation Fellow. Katie is an ex-hacker, ex-Linux developer, and persistent disruptor. Follow her and HackerOne on Twitter: twitter.com/k8em0 and twitter.com/hacker0x01​​.