Speakers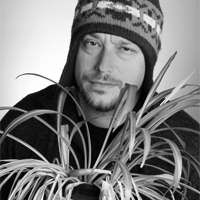 Steve Ocepek
Trustwave SpiderLabs
Steve Ocepek serves as the Senior Security Research Manager for Trustwave's SpiderLabs division -the advanced security team focused on penetration testing, incident response, and application security. An innovative network security expert with an entrepreneurial spirit, Steve Ocepek has been a driving force in pioneering Network Access Control (NAC) technologies delivering comprehensive endpoint control for mitigation of zero attacks, policy enforcement, and access management, for which he has been awarded 4 patents with 1 patent pending.
With a reputation for preventing, intercepting, and resolving malicious attacks from malware, viruses, and worms, Steve has provided consultative testing, and made recommendations for remediation for Fortune 500 and government enterprises in financial, credit card processing, educational, healthcare, and high-tech industries. His testing of network penetration, use of Network Access Control (NAC), Intrusion Detection Systems (IDS), Intrusion Prevention Systems (IPS), Web Application Firewalls (WAF), Network Firewalls, and Encryption Solutions enable him to advise on new countermeasures improving security, saving clients millions of dollars in losses of intellectual property, client data, customer confidence, and litigation costs.
Steve has led the growth of SpiderLabs Security Research Department, more than doubling services providing solutions to meet the needs of clients worldwide in identifying, preventing, and solving network security threats and problems. He is known as a trusted resource and problem solver by chief information officers, directors of security, chief technical officers, chief operating officers, chief executive officers, and military and national security leaders.
Sessions with this speaker