Speakers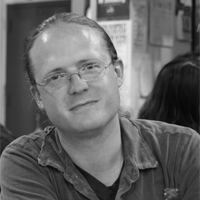 Stephen Lawler
Stephen Lawler is the Founder and President of a small computer software and security consulting firm. Mr. Lawler has been actively working in information security for over 7 years, primarily in reverse engineering, malware analysis, and exploit development. While working at Mandiant he was a principal malware analyst for high-profile computer intrusions affecting several Fortune 100 companies.
Prior to this, as a founding member of ManTech International's Security and Mission Assurance (SMA) division he discovered numerous "0-day" vulnerabilities in COTS software and pioneered several exploitation techniques that have only been recently published.
Prior to his work at ManTech, Stephen Lawler was the lead developer for the AWESIM sonar simulator as part of the US Navy SMMTT program.
Stephen is also the technical editor of the book "Practical Malware Analysis" published by No Starch Press.
Sessions with this speaker