Speakers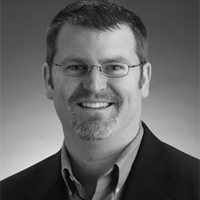 Ryan Barnett
Trustwave's SpiderLabs Research Team
Ryan Barnett joined SpiderLabs after a decade in computer security. As Research -Surveillance Team Leader, he leads the SpiderLab team which specializes in application defense. This includes SPAM filtering, network IDS/IPS and web application firewalls. His main area of expertise is in application defense research.
Barnett is renowned in the industry for his unique expertise. He has serves as the Open Web Application Security Project (OWASP) ModSecurity Core Rule Set Project Leader and Project Contributor on the OWASP Top Ten and AppSensor Projects. He is a Web Application Security Consortium (WASC) Board Member and Project Leader for the Web Hacking Incident Database (WHID) and the Distributed Web Honeypot Projects. He is also a Certified Instructor at the SANS Institute.
Barnett is regularly consulted by industry news outlets like Dark Reading, SC Magazine and Information Week. He is the author of Preventing Web Attacks with Apache (Addison-Wesley Professional, 2006.) Key industry events he has addressed include Blackhat, SANS AppSec Summit and the OWASP Global Summit.
Sessions with this speaker