Speakers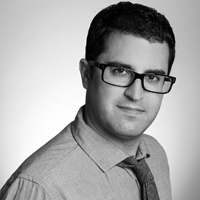 Nicholas Percoco
Trustwave SpiderLabs
With more than 15 years of information security experience, Percoco leads the global SpiderLabs organization that has performed more than 1300 computer incident response and forensic investigations globally, run thousands of ethical hacking and application security tests for clients, and conduct bleeding-edge security research to improve Trustwave's products.
Prior to joining Trustwave, Percoco ran security consulting practices at VeriSign, and Internet Security Systems. In 2004, he drafted an application security framework that became known as the Payment Application Best Practices (PABP). In 2008, this framework was adopted as a global standard called Payment Application Data Security Standard (PA-DSS).
As a speaker, he has provided unique insight around security breaches, malware, mobile security and InfoSec trends to public (Black Hat, DEFCON, SecTor, You Sh0t the Sheriff, OWASP) and private audiences (Including DHS, US-CERT, Interpol, United States Secret Service) throughout North America, South America, Europe, and Asia.
Percoco and his research has been featured by many news organizations including:The Washington Post, eWeek, PC World, CNET, Wired, Hakin9, Network World, Dark Reading, Fox News, USA Today, Forbes, Computerworld, CSO Magazine, CNN, The Times of London, NPR, Gizmodo, Fast Company, Financial Times and The Wall Street Journal.
In 2011, SC Magazine named Percoco Security Researcher of the Year. In addition, he was inducted into the inaugural class of the Illinois State University College of Applied Science and Technology Academy of Achievement.
Percoco is a member of the Dean's Advisory Board for The College of Applied Science & Technology at Illinois State University and a co-creator on the planning committee of THOTCON, a hacking conference held in Chicago each year. He has a Bachelor of Science in Computer Science from Illinois State University.
Sessions with this speaker