Speakers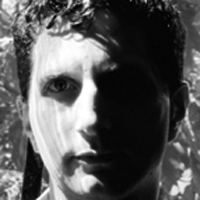 Jeff Moss
Founder of Black Hat and DEFCON, VP and Chief Security Officer, ICANN
Jeff Moss has been a hacker for over twenty years. In 1992 Jeff founded DEF CON, the largest hacker community and gathering in the world. Five years later, he started Black Hat, a series of technical conferences featuring the latest security research. In 2009, Jeff was appointed to the DHS Homeland Security Advisory Council, a group of subject matter experts providing advice to the Secretary of DHS. In 2011 Jeff was named Vice President and Chief Security Officer at the Internet Corporation for the Assignment of Names and Numbers.
ICANN is a non-profit whose responsibilities include coordinating and ensuring the security, stability and resiliency of the Internet's unique global identifiers such as IP address allocations, AS and protocol numbers, and digitally signing and maintaining the root zone of the Internet.
Jeff is uniquely qualified with his ability to bridge the gap between the underground researcher community and law enforcement, between the worlds of pure research and responsible application. As such, he is a popular keynote speaker at conferences and referenced in the Associated Press, CNN, New York Times, Reuters, Vanity Fair, and the Wall Street Journal. In 2011 Moss received the ICSA President's Award for Public Service and in 2012 he was named in Discovery Magazines "top 100 stories of 2012" as story #50.
Prior to ICANN Moss was the founder and CEO of Black Hat, where he remains as Conference Chair. He was a director at Secure Computing Corporation where he helped establish the Professional Services Department in the United States, Asia, and Australia. He has also worked for Ernst & Young, LLP in their Information System Security division. Moss graduated from Gonzaga University with a BA in Criminal Justice. He currently serves as a member of the U.S. Department of Homeland Security Advisory Council, and is a member of the Council on Foreign Relations.
Sessions with this speaker