Speakers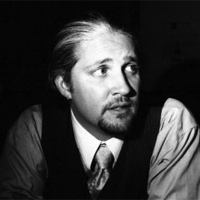 Eireann Leverett
IOActive
Eireann Leverett studied Artificial Intelligence and Software Engineering at Edinburgh University and went on to get his Masters in Advanced Computer Science at Cambridge. He studied under Frank Stajano and Jon Crowcroft in Cambridge's computer security group. In between he worked for GE Energy for 5 years and has just finished a six month engagement with ABB in their corporate research Dept. He now proudly joins IOActive to focus on Smart Grid and SCADA systems.
His MPhil thesis at Cambridge was on the increasing connectivity of industrial systems to the public internet. He focussed on finding the cheapest way to find and visualise these exposures and associated vulnerabilities. He shared the data with ICS-CERT and other CERT teams globally, and presents regularly to academics and government agencies on the security of industrial systems.
More importantly, he is a circus and magic enthusiast, and likes to drink beer.
Sessions with this speaker