Speakers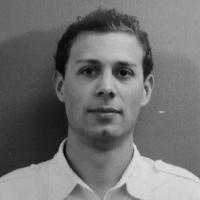 Alban Diquet
iSEC Partners
Alban Diquet is a Senior Security Consultant at iSEC Partners, a strategic digital security organization, performing application and system penetration testing and analysis for multiple platforms and environments.
While at iSEC, Alban has led or contributed to numerous security assessments on a variety of client/server applications, including large scale web applications, iOS/Android applications, thick clients, and server applications. Alban's research interests include web security, SSL, and PKI. He recently released an open source SSL scanner written in Python, called SSLyze.
Prior to working at iSEC, Alban was a Software Engineer at Sigma Designs Inc, where he was implementing Digital Right Management solutions for video content. Alban received a M.S. in Computer and Electrical Engineering from the "Institut Superieur d'Electronique de Paris" in Paris, France, and a M.S in "Secure and Dependable Computer Systems" from Chalmers University, in Gothenburg, Sweden.
Sessions with this speaker