Speakers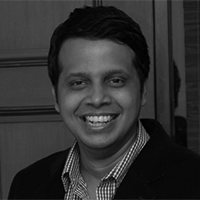 Vivek Ramachandran
SecurityTube.net
Vivek Ramachandran is the Founder and Chief Trainer at SecurityTube.net. He discovered the Caffe Latte attack, broke WEP Cloaking, a WEP protection schema in 2007 publicly at DEF CON and conceptualized enterprise Wi-Fi Backdoors. He is also the author of the book "Backtrack 5 Wireless Penetration Testing". His book "The Metasploit Megaprimer" focused on Advanced Metasploit usage for Pentesting and Exploit Development is up for release in July 2013.
Vivek currently runs the SecurityTube Wi-Fi Security, Metasploit Framework, Python Scripting, iOS Security, GNU Debugger Expert online course and certifications, which is currently being taken by students from over 67+ countries around the world. He also conducts in-person trainings in the US, Europe and Asia.
In a past life, he was one of the programmers of the 802.1x protocol and Port Security in Cisco's 6500 Catalyst series of switches. He was also one of the winners of the Microsoft Security Shootout contest held in India among a reported 65,000 participants. He has also published multiple research papers in the field of DDoS, ARP Spoofing Detection and Anomaly based Intrusion Detection Systems.
Vivek's work on wireless security, has been quoted in BBC online, InfoWorld, MacWorld, The Register, IT World Canada etc. places. He has spoken/trained at top conferences around the world including Black Hat USA and Abu Dhabi, DEF CON, Hacktivity, Brucon, ClubHack, SecurityByte, SecurityZone, Nullcon, C0C0n etc.
Sessions with this speaker