Speakers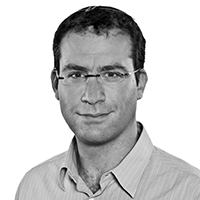 Tal Be'ery
Imperva
Tal Be'ery is the web security research team leader at Imperva's Application Defense Center (ADC). In this position, he leads the efforts to capture and analyze hacking activities. The insights obtained in this process are incorporated into the design of new security mechanisms by the web research team he leads.
Mr. Be'ery holds a B.Sc and an M.Sc degree in Electrical Engineering and Computer Science. He was granted a number of awards both for his academic work and his professional achievements.
Mr. Be'ery is a Certified Information Systems Security Professional (CISSP), with a decade of experience in the Information Security field. He has been a speaker at security industry events including RSA, Blackhat and AusCERT and was included by Facebook in their whitehat security researchers list. Mr. Be'ery is a columnist for the securityweek.com magazine.
Sessions with this speaker