Network Operations Center (NOC)
The Black Hat Network Operations Center (NOC) provides a high security, high availability network in one of the most demanding environments in the world - the Black Hat event. This is accomplished with the help of best of breed solutions providers and seasoned security and engineering teams led by Black Hat's esteemed NOC Team Leads. Together this team provides the security, stability, and visibility of a world-class enterprise network. Each year this hand-selected team meets months before Black Hat to incorporate the latest infrastructure and security solutions into a workable network design. The team reconvenes just days before Black Hat for a compressed deployment of a network that must be operational for the opening day of the event. Black Hat attendees can visit the NOC for a glimpse into this state of the art network. The Black Hat NOC program is a testament to engineering know-how and teamwork.
Hours of Operations
NOC Visiting Hours (Mandalay Bay - Level 2 - Rooms Surf E/F)
Saturday, August 4: 10:00 – 16:00
Sunday, August 5: 10:00 – 16:00
Monday, August 6: 10:00 – 16:00
Tuesday, August 7: 10:00 – 16:00
Wednesday, August 8: 10:00 – 16:00
Thursday, August 9: 10:00 – 16:00
NOC Presentations (Mandalay Bay - Level 2 - Room Reef B)
Wednesday, August 8: 11:00 – 11:10
Wednesday, August 8: 14:25 – 14:35
Wednesday, August 8: 15:40 – 15:55
Thursday, August 9: 10:40 – 10:55
Thursday, August 9: 11:55 – 12:05
Thursday, August 9: 15:30 – 15:45
All Black Hat pass types are welcome to check out the NOC!
---
NOC Leaders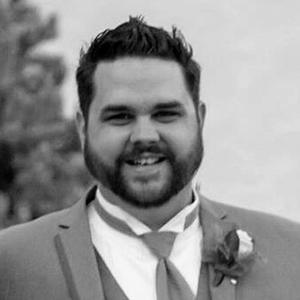 Bart Stump is a network security consultant and researcher living in Salt Lake City, Utah. He currently works for Red Sky as a solutions architect working with customers in all verticals. He has been working in security for 9 years working for some of the top vendors and companies in the industry. He has been a Black Hat staff member for 8 years and is also a goon at DEF CON. Follow him on Twitter @theStump3r.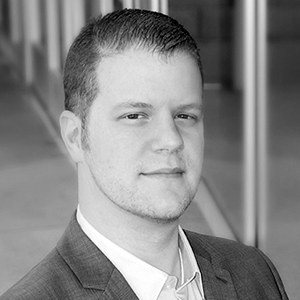 Neil R. Wyler (a.k.a. Grifter) is an Information Security Engineer and Researcher located in Salt Lake City, Utah. Neil is currently with RSA Security as a Threat Hunting and Incident Response Specialist. He has spent over 16 years as a security professional, focusing on vulnerability assessment, penetration testing, physical security, and incident response. He has been a staff member of the Black Hat Security Briefings for over 14 years and is a member of the Senior Staff at DEF CON where he is the Department Lead for Contests/Events/Villages/Parties and the Demo Labs. Neil has spoken at numerous security conferences worldwide, including Black Hat, DEF CON, and the RSA Conference. He has been the subject of various online, print, film, and television interviews, and has authored several books on information security. Neil is also a member of the DEF CON CFP Review Board and Black Hat Training Review Board. Follow him on Twitter at @Grifter801.
---
Premium Partners
Palo Alto Networks mission is to protect our way of life in the digital age by preventing cyberattacks. Palo Alto Networks Security Operating Platform inspires digital transformation with continuous innovation and the latest breakthroughs in security, automation, and analytics. Palo Alto Networks delivers a true platform and empowers a growing ecosystem of developers that benefit from our customers' existing investments in data, sensors, and enforcement points to provide highly effective and innovative cybersecurity across clouds, networks, and mobile devices.
RSA offers business-driven security solutions that uniquely link business context with security incidents to help organizations manage risk and protect what matters most. RSA solutions are designed to effectively detect and respond to advanced attacks; manage user identities and access; and, reduce business risk, fraud, and cybercrime. RSA protects millions of users around the world and helps more than 90% of the Fortune 500 companies thrive in an uncertain, high risk world. For more information, go to rsa.com.
Ruckus Networks enables organizations of all sizes to deliver great connectivity experiences. Ruckus delivers secure access networks to delight users while easing the IT burden, affordably. Organizations turn to Ruckus to make their networks simpler to manage and to better meet their users' expectations. For more information, visit www.ruckuswireless.com.
About ARRIS
ARRIS International plc (NASDAQ: ARRS) is powering a smart, connected world. The company's leading hardware, software and services transform the way that people and businesses stay informed, entertained and connected. For more information, visit www.arris.com.
---
Partners
The new CenturyLink (NYSE: CTL), purpose built to serve the connection needs of the networked world. CenturyLink understands the power of all that is digital. Life is powered by connections and business is connections. Visit CenturyLink to learn more.
Gigamon is leading the convergence of network and security operations to reduce complexity and increase efficiency of the security stack. The Company's GigaSECURE® Security Delivery Platform is a next generation network packet broker purpose-built for security that helps organizations make threats more visible –across cloud, hybrid and on-premises environments, deploy resources faster and maximize the performance of security tools. Global 2000 companies and government agencies rely on Gigamon solutions to stop tool sprawl and save costs.
---
Supported by
Cisco is building truly effective security and services that are simple, open and automated. Drawing on an unparalleled network presence as well as the industry's best technology and talent, Cisco delivers ultimate visibility and responsiveness to detect more threats and remediate them faster.
Cisco products are uniquely architected to simplify security, delivering an Integrated Threat Defense that detects and remediates threats faster, accelerates innovation industrywide so organizations have greater security capability while liberating themselves from the challenge of complexity. With Cisco security organizations can better answer the question, "Are we secure yet?"
Ekahau is the global leader in solutions for enterprise wireless network design and troubleshooting. More than 15,000 customers, including 30% of Fortune 500 companies, run their networks with Ekahau's Wi-Fi planning and measurement solutions. Our software and hardware solutions design and manage superior wireless networks by minimizing network deployment time and ensuring sufficient wireless coverage across all industries, project sizes, building infrastructures and levels of complexity. We are recognized for delivering the easiest-to-use, most reliable solutions for Wi-Fi planning, site surveys, troubleshooting and optimization. Whether a corporate office, hotel, hospital or university – if the Wi-Fi works well, it has likely been built using Ekahau's Wi-Fi Design solutions.
---