CISO SUMMIT Advisory Board

Alissa Johnson
As vice president and chief Information security officer of Xerox Corporation, Dr. Alissa Johnson is responsible for protecting the information assets of the $11 billion technology leader. In her role, she established, and currently leads, a corporate-wide information risk management program. She identifies, evaluates and reports on information security practices, controls, and risks in order to comply with regulatory requirements and to align with the risk posture of the enterprise.

Prior to Xerox, Dr. Johnson served as the first chief information security officer at Stryker Corporation, a multi-billion dollar medical technology company. At Stryker, she oversaw global activities related to information security. She also established the standards and governance around information security issues related to products. She managed all security transformation initiatives and worked closely with business leaders and heads of regional infrastructure to ensure security policy and strategy was implemented consistently.

Dr. Johnson spent three years as deputy chief information officer of the White House. Beginning in March 2012, she helped to modernize the Executive Office of the President's IT systems, with cloud services and virtualization. She employed new cybersecurity strategies, and enhanced technology across the office of the President while serving as chair on multiple boards.

Previously, she served as associate vice president for the Enterprise Solutions Division at Catapult Technology, and as a deputy chief technology officer at Lockheed Martin Corporation. She began her career with the Department of Defense as a cryptologic mathematician.

Dr. Johnson holds a PhD in Information Technology Management from Capella University; a master's degree in Telecommunications and Computer Networks from The George Washington University; and a bachelor's degree in mathematics from Savannah State University. She is a member of IBM's Security Board of Advisors.
---

John Johnson
Dr. John D. Johnson is CEO and Founder Aligned Security. He is also a founding board member of the Security Advisor Alliance (501(c).3), a member of SC Media Editorial Board, and serves on advisory boards for innovative security startups.
John spent 17 years as security architect for a Fortune 100 global manufacturing company, where he managed infrastructure and developed strategy and secure architecture solutions for protecting a global corporate network, endpoints, industrial systems and the supply chain. His experience spans the public and private sectors, as well as industry verticals: technology, manufacturing, finance, energy, healthcare, education. John was previously network security manager for the Theoretical Division at Los Alamos National Laboratory, and an experimental nuclear physicist developing radiation systems for nuclear remediation and non-proliferation.
John has developed and taught numerous graduate cybersecurity courses and helped develop the CISO executive certificate program with University of Chicago, Booth School of Management. He is a frequent speaker at industry conferences and serves as program committee member for RSA Conference and Black Hat. John is founder and organizer of CornCon, an annual Midwestern cybersecurity conference and kids hacker camp. Over his career, he has served in leadership roles in technical and professional societies, including IEEE, InfraGard and (ISC)2. John has received various awards in recognition of his contribution to the profession, and was runner up for 2014 Chicago CISO of the Year. He is an IEEE Senior Member, Charter Member of FAIR Institute and Distinguished Fellow of Ponemon Institute.
John enjoys promoting STEM and cybersecurity with kids and the public, blogging, podcasting, photography, travel, astronomy and lives in Iowa with his very large dog.
---

Juliet (Jules) Okafor
Juliet "Jules" Okafor is currently the Co-Chair of the Strategic Advisory Board and Chair of the Strategic Initiatives Committee, for the International Consortium of Minority Cybersecurity Professionals. She is currently also the VP of Global Business Development for Fortress Information Security, third party risk architects and cyber workforce experts for Fortune 500, Global 2000 and enterprises within industries designated as "critical infrastructure" (Utilities, energy, manufacturing, financial services, health care, aviation).

As the first female Co-Chair for ICMCP, Jules leads strategic planning and roadmap development for large strategic initiatives and community outreach designed to bridge the gap in diversity within the cybersecurity industry. In this role, she spends much of her time listening to some of the obstacles experiences by colleagues and members, then identifying opportunities via programs, tools and processes that ICMCP can match and leverage to expand diversity programs and inclusion activities within enterprises, government agencies and academic institutions across the globe. Her passion for problem-solving and love for finding solutions to complex challenges, drives all avenues of her work and will help to steer the direction of ICMCP as it continues to grow and become the number one destination for best-in-class women, underrepresented minorities and veterans within the cybersecurity industry.

At the University of Massachusetts – Amherst (UMass Amherst), as Secretary for Diversity Issues, a position designed specifically for her, Jules became and has remained the first and only African-American woman to ever hold that honor. During her tenure, she bore the name "Mr. Okafor" and worked diligently alongside the Student Body President and Vice President to identify ways to better engage African-American and Latino students on campus and address repeated concerns of unfair treatment by Campus Police and disproportionately low enrollment and graduation rates by minority students.

Jules graduated Cum Laude from the University of Massachusetts-Amherst (B.A. Communication), Cum Laude from Fordham University (M.A. Public Communication and Media Studies) and received her Juris Doctor from Temple University – Beasley School of Law. She has participated in several Sales Executive Programs and is a sponsor partner of the Executive Women's Forum's Annual Conference, member of Women in Technology and member of the National Association of Professional Women.
---

Richard Rushing
Richard Rushing is the Chief Information Security Officer for Motorola Mobility LLC. Richard participates in corporate, community, private, and government security councils and working groups, setting standards, policiesM, and solutions for current and emerging security issues. As Chief Information Security Officer for Motorola Mobility, he has led the organization's security effort by developing an international team to tackle targeted attacks, cyber-crime, and emerging threats to mobile devices. He has organized, developed, and deployed practices, tools, and techniques to protect the enterprise's intellectual property worldwide. A much-in-demand international speaker on information security, Richard has spoken at many of the leading security conferences and seminars around the world.
---

Alex Stamos
Alex Stamos is the Chief Security Officer at Facebook, where he leads a team of people around the world focused on ensuring the safety of the billions of people who use Facebook and its family of services. He is also committed to bringing more openness and collaboration to the security community, and to building solutions that keep people safe in the circumstances they face every day. Alex is a noted expert in global scale infrastructure, designing trustworthy systems, and mobile security. He is a frequently requested speaker at conferences and industry events, including Black Hat, RSA, DEF CON, Milken Global, Amazon ZonCon, Microsoft Blue Hat, FS-ISAC, and Infragard. Before Facebook, Alex served as the CISO of Yahoo, where he led the security team to develop innovative security technology and products. He was also the co-founder of security consultancy iSEC Partners, a company that helped hundreds of companies build secure and safe systems. Alex holds a bachelor's degree in Electrical Engineering and Computer Science from the University of California, Berkeley.
---

Mark Weatherford
Mark Weatherford is SVP and Chief Cybersecurity Strategist at vArmour. He has more than 20 years of security operations leadership and executive-level policy experience in some of the largest and most critical public and private sector organizations in the world. Prior to vArmour, he was a Principal at The Chertoff Group an in 2011, was appointed by President Obama as the DHS's first Deputy Under Secretary for Cybersecurity. Before DHS, he was VP and Chief Security Officer at the North American Electric Reliability Corporation (NERC). Prior to NERC, he was appointed by Governor Schwarzenegger as California's first Chief Information Security Officer (CISO and was also the first CISO for the State of Colorado. A former U.S. Navy cryptologist, Mr. Weatherford led the United States Navy's Computer Network Defense operations and the Naval Computer Incident Response Team.

Mr. Weatherford holds a master's degree from the Naval Postgraduate School and holds the CISSP certification. He was awarded SC Magazine's "CSO of the Year" award in 2010, named one of the "10 Most Influential People in Government Information Security" by GovInfoSecurity in both 2012 and 2013, selected for the 2013 CSO Compass Award, and presented the 2017 SC Media Reboot 'Influencer' Leadership Award.
---
CISO SUMMIT Hosts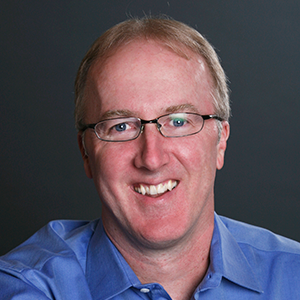 Brian Gillooly
Brian Gillooly is the Co-Host and a contributing editor for the Black Hat CISO and Executive Summits, and spent the past 30 years establishing a trusted and significant presence in the business technology community. One of IT media's most recognized personalities, Brian built valuable relationships with the most influential practitioners in the technology industry and counts among his closest contacts CIOs and CISOs from Fortune 50 companies to small businesses. Previously, as the vice president and editor-in- chief of content and strategy for UBM Tech events, Brian was responsible for developing a vision that provided both the audience and the client with clarity and insight into the most challenging business technology issues. Prior to that, as editor-in- chief of Optimize and editor-in- chief of InformationWeek Events, Brian not only engaged the people who help shape the direction of business technology – notables like Jack Welch, Rob Carter, Malcolm Gladwell, and Michael Dell – but also shared trusted opinions and ideasthrough his CIO Nation blog and weekly columns, as well as hands-on insight through presentations at numerous live events and one-on- one meetings. In his career in event content-generation, moderating, and presenting, Brian has developed a unique establishing a comfortable, often fun (but always informative) approach.ngineering in IT Security: Tools, Tactics, and Techniques published by McGraw-Hill.
---

Jeff Moss
A career spent at the intersection of hacking, professional cybersecurity and Internet governance gives Jeff Moss a unique perspective on information security. Mr. Moss is the founder and CEO of the DEF CON hacker conference and the founder of Black Hat Briefings, two of the world's most influential information security events. Mr. Moss also served as the CSO/VP of ICANN (the Internet Corporation for Assigned Names and Numbers). His corporate experience includes work with Ernst & Young. LLC and a directorship at Secure Computing. Mr. Moss serves on the Board of Directors for Compagnie Financière Richemont SA and is an angel investor to startups in the security space. Mr. Moss actively seeks out opportunities to help shape the infosec conversation. He is currently a member of the US Homeland Security Advisory Council and the Global Council on the Stability of Cyberspace. He is a Nonresident Senior Fellow at the Atlantic Council, a lifetime member of the Council on Foreign Relations and a member of the World Economic Forum's Global Agenda Council on Cyber Security.
---