Making Diversity a Priority in Security
Wednesday, July 26, 2017 | 15:00 - 16:00 | Level 3, Banyan ABC
Overview
You've probably seen the data: The number of women in the security industry has plateaued for several years now at about 11%, and minorities represent less than 12% of the workforce, in an industry that continues to struggle to fill empty positions. The good news is that there are now real-world programs and initiatives under way in the industry and by employers to recruit and retain more women, minorities, and LGBTQIA security talent. Learn what's being done and how you can help create a more diverse and well-rounded security industry – and what still needs to be done. A panel of security experts will share their efforts in helping achieve a diverse industry.
---
AGENDA
| | |
| --- | --- |
| 15:00 – 16:00 | Panel "Making Diversity a Priority in Security" |
| 16:00 – 16:30 | Q&A |
| 16:30 – 17:30 | Reception |
*No pre-registration required. However, seating will be first-come, first-serve, so we recommend you arrive early to claim a seat.
MODERATOR: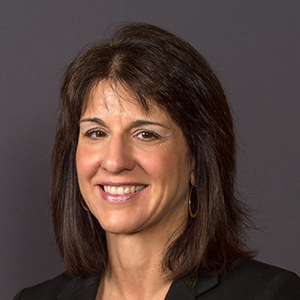 Kelly Jackson Higgins is Executive Editor at DarkReading.com. She is an award-winning veteran technology and business journalist with more than two decades of experience in reporting and editing for various publications, including Network Computing, Secure Enterprise Magazine, CommunicationsWeek, Virginia Business magazine, and other major media properties. Jackson Higgins was selected as one of the Top 10 Cybersecurity Journalists in the US in two consecutive award cycles. She began her career as a sports writer in the Washington, DC metropolitan area, and earned her BA at The College of William & Mary. Follow her on Twitter @kjhiggins.
PANEL:

Aubrey Blanche is Global Head of Diversity & Inclusion at Atlassian. There, she works with teams across the business to enhance access to technical education, recruiting, retention and career mobility for underrepresented minorities. She believes that leading with empathy is the key to creating highly effective team8s. Aubrey also serves as an advisor to the SheStarts accelerator and is co-founder of Sycamore, a community aiming to close the funding gap for underrepresented founders. Follow her on Twitter at @adblanche.
---

Juliet "Jules" Okafor is currently the Co-Chair of the Strategic Advisory Board and Chair of the Strategic Initiatives Committee, for the International Consortium of Minority Cybersecurity Professionals. She is currently also the VP of Global Business Development for Fortress Information Security, third party risk architects and cyber workforce experts for Fortune 500, Global 2000 and enterprises within industries designated as "critical infrastructure" (Utilities, energy, manufacturing, financial services, health care, aviation).
As the first female Co-Chair for ICMCP, Jules leads strategic planning and roadmap development for large strategic initiatives and community outreach designed to bridge the gap in diversity within the cybersecurity industry. In this role, she spends much of her time listening to some of the obstacles experiences by colleagues and members, then identifying opportunities via programs, tools and processes that ICMCP can match and leverage to expand diversity programs and inclusion activities within enterprises, government agencies and academic institutions across the globe. Her passion for problem-solving and love for finding solutions to complex challenges, drives all avenues of her work and will help to steer the direction of ICMCP as it continues to grow and become the number one destination for best-in-class women, underrepresented minorities and veterans within the cybersecurity industry.
At the University of Massachusetts – Amherst (UMass Amherst), as Secretary for Diversity Issues, a position designed specifically for her, Jules became and has remained the first and only African-American woman to ever hold that honor. During her tenure, she bore the name "Mr. Okafor" and worked diligently alongside the Student Body President and Vice President to identify ways to better engage African-American and Latino students on campus and address repeated concerns of unfair treatment by Campus Police and disproportionately low enrollment and graduation rates by minority students.
Jules graduated Cum Laude from the University of Massachusetts-Amherst (B.A. Communication), Cum Laude from Fordham University (M.A. Public Communication and Media Studies) and received her Juris Doctor from Temple University – Beasley School of Law. She has participated in several Sales Executive Programs and is a sponsor partner of the Executive Women's Forum's Annual Conference, member of Women in Technology and member of the National Association of Professional Women.
---

Anthony Johnson is the Managing Director and Business Information Security Officer for the Corporate & Investment Bank (CIB) at J.P. Morgan Chase & Company. Anthony is a graduate of Indiana University, where he received a Masters of Business Administration (MBA) and of Regis University where he received a BS in Computer Information Systems. Within the Corporate & Investment Bank, Anthony is the Managing Director responsible for all aspects of cyber security including emerging threats/risk mitigation and the protection of the firm's data and system assets.
Anthony started his career in the U.S. Air Force where he focused on computer and network security. He has consulted with many of the Fortune 100 financial and retail organizations where he provided strategy and technical guidance in all aspects of cyber security. He has held various senior cyber security leadership roles in large U.S. based retail and Global Finance organizations and participated as a voting Board Member for ANSI X9. Most recently, prior to joining J.P. Morgan Chase he served as the Global CISO for Fannie Mae based in Washington D.C.
Anthony regularly speaks at industry security conferences and is a firm advocate of protecting the collective ecosystems of enterprises as business dependencies are often deeply integrated. His passions include working with newly formed/startup technology companies to help understand their value proposition to the marketplace and he is a true champion for driving innovation and bleeding edge solutions to meet business needs. He lives in the New York City metropolitan area with his wife and daughter.
---

Rick Howard is the Palo Alto Networks Chief Security Officer (CSO) where he has overall responsibility of the company's internal security program, leads the Palo Alto Networks Threat Intelligence Team (Unit 42), directs the company's efforts on the Cyber Threat Alliance Information Sharing non-profit, hosts the Cybersecurity Canon Project, and provides thought leadership for the company and the Cybersecurity community at large. His prior jobs include TASC CISO, iDefense General Manager, Counterpane SOC Director, and Commander of the U.S. Army's Computer Emergency Response Team where he coordinated network defense, network intelligence and network attack operations for the Army's global network. Rick holds a Master of Computer Science degree from the Naval Postgraduate School and an engineering degree from the US Military Academy. He also taught computer science at the Academy from 1993 to 1999. He has published many academic papers on technology and security and has contributed as an executive editor to two books: "Cyber Fraud: Tactics, Techniques and Procedures" and "Cyber Security Essentials."
---