Network Operations Center (NOC)
Overview
The Black Hat Network Operations Center (NOC) provides a high security, high availability network in one of the most demanding environments in the world - the Black Hat event. This is accomplished with the help of best of breed solutions providers and seasoned security and engineering teams led by Black Hat's esteemed NOC Team Leads. This team provides the security, stability, and visibility of a world-class enterprise network.
All Black Hat pass types are welcome to check out the NOC, a testament to engineering know-how and teamwork.
---
NOC Location
Marina Bay Sands, Level 4: Peony 4501AB/4401AB
---
NOC Visiting Hours
Stop by the NOC for a glimpse into this state-of-the-art network.
Tuesday, March 26 from 10:00AM – 4:00PM
Wednesday, March 27 from 10:00AM – 4:00PM
Thursday, March 28 from 10:00AM – 4:00PM
Friday, March 29 from 10:00AM – 4:00PM
---
NOC Presentations
Attend a Network Operations Center (NOC) presentation for a behind-the-scenes look at the Black Hat network infrastructure and to hear tales from the team of incidents they have seen during the week and at different Black Hat shows around the globe. These presentations will be in collaboration with a Premium NOC Partner.
Thursday, March 28 at 12:00PM – 12:25PM with Ruckus Networks in Peony Room 4402
Thursday, March 28 at 2:45PM – 3:10PM with RSA in Peony Room 4402
Friday, March 29 at 11:10AM – 11:35AM with Palo Alto Networks in Peony Room 4402
---
NOC Leaders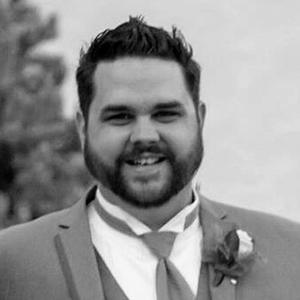 Bart Stump is a network security consultant and researcher living in Salt Lake City, Utah. He currently works for Red Sky as a solutions architect working with customers in all verticals. He has been working in security for 9 years working for some of the top vendors and companies in the industry. He has been a Black Hat staff member for 8 years and is also a goon at DEF CON. Follow him on Twitter @theStump3r.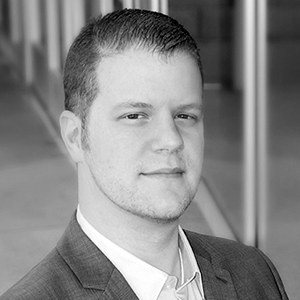 Neil R. Wyler (a.k.a. Grifter) is an Information Security Engineer and Researcher located in Salt Lake City, Utah. Neil is currently with RSA Security as a Threat Hunting and Incident Response Specialist. He has spent over 16 years as a security professional, focusing on vulnerability assessment, penetration testing, physical security, and incident response. He has been a staff member of the Black Hat Security Briefings for over 14 years and is a member of the Senior Staff at DEF CON where he is the Department Lead for Contests/Events/Villages/Parties and the Demo Labs. Neil has spoken at numerous security conferences worldwide, including Black Hat, DEF CON, and the RSA Conference. He has been the subject of various online, print, film, and television interviews, and has authored several books on information security. Neil is also a member of the DEF CON CFP Review Board and Black Hat Training Review Board. Follow him on Twitter at @Grifter801.
Premium Partners
The world's first telecommunications company powered by a proprietary cloud platform, MyRepublic is redefining the economics of telecom.
One of the fastest growing telecom operators in the Asia-Pacific, MyRepublic has operations across Singapore, Indonesia, New Zealand, and Australia, and is set to expand further into the region.
With its uniquely scalable and centralised framework enabling the seamless delivery of layered services, MyRepublic has become a leader in the digital transformation for the telecom sector, one that is set to play out over the next decade in one of the most exciting regions of the world. For more information, visit myrepublic.net/sg.
Palo Alto Networks® is the next-generation security company maintaining trust in the digital age by helping tens of thousands of organizations worldwide prevent cyber breaches. With our deep cybersecurity expertise, commitment to innovation, and game-changing Next-Generation Security Platform, customers can confidently pursue a digital-first strategy and embark on new technology initiatives, such as cloud and mobility. This kind of thinking and know-how helps customer organizations grow their business and empower employees, all while maintaining complete visibility and the control needed to protect their critical systems and most valued data assets.
Designed to operate in increasingly mobile, modern networks, our platform successfully delivers cyber breach prevention for present and future needs with threat information shared across security functions system-wide. By combining network, cloud and endpoint security with advanced threat intelligence in an engineered-as-one security platform, we safely enable all applications and deliver highly automated, preventive protection against cyber breaches at all stages in the attack lifecycle without compromising the speed of doing business.
Because our platform was built from the ground up with breach prevention in mind - with important threat information being shared across security functions system-wide - and architected to operate in modern networks with new technology initiatives like cloud and mobility, customers benefit from better security than legacy or point security products provide and realize better total cost of ownership. For more information, visit www.paloaltonetworks.com.
RSA offers business-driven security solutions that uniquely link business context with security incidents to help organizations manage risk and protect what matters most. RSA solutions are designed to effectively detect and respond to advanced attacks; manage user identities and access; and, reduce business risk, fraud, and cybercrime. RSA protects millions of users around the world and helps more than 90% of the Fortune 500 companies thrive in an uncertain, high risk world. For more information, visit www.rsa.com.
Ruckus Networks enables organizations of all sizes to deliver great connectivity experiences. Ruckus delivers secure access networks to delight users while easing the IT burden, affordably. Organizations turn to Ruckus to make their networks simpler to manage and to better meet their users' expectations. For more information, visit www.ruckuswireless.com.
About ARRIS
ARRIS International plc (NASDAQ: ARRS) is powering a smart, connected world. The company's leading hardware, software and services transform the way that people and businesses stay informed, entertained and connected. For more information, visit www.arris.com.
Partners
Gigamon (NYSE: GIMO) provides active visibility into physical and virtual network traffic, enabling stronger security and superior performance. Gigamon's Visibility Fabric™ and GigaSECURE®, the industry's first Security Delivery Platform, deliver advanced intelligence to assure that security, network, and application performance management solutions in enterprise, government, and service provider networks operate more efficiently.
As data volumes grow, threats become more sophisticated, network speeds increase, tools are increasingly overburdened, making one hundred percent visibility more critical than ever. While Gigamon does not make pure-play security or monitoring tools, our technology makes these tools better at what they do: monitoring, detecting, responding, analyzing, and protecting.
Gigamon empowers infrastructure and security architects, managers and operators with unmatched visibility into traffic without affecting the performance or stability of production environments. With GigaVUE for traffic visibility and GigaSMART for traffic manipulation, our GigaSECURE Security Delivery Platform filters and feeds the right traffic at the right time to management, monitoring, and security devices to optimize performance, eliminate blind spots, and reduce false positives.
Gigamon is installed in more than three-quarters of the Fortune 100, more than half of the Fortune 500, and seven of the 10 largest service providers. Gigamon also holds 31 patents, with 28 pending. For more information, visit www.gigamon.com.
Supported by
Cisco is building truly effective security and services that are simple, open and automated. Drawing on an unparalleled network presence as well as the industry's best technology and talent, Cisco delivers ultimate visibility and responsiveness to detect more threats and remediate them faster.
Cisco products are uniquely architected to simplify security, delivering an Integrated Threat Defense that detects and remediates threats faster, accelerates innovation industrywide so organizations have greater security capability while liberating themselves from the challenge of complexity. With Cisco security organizations can better answer the question, "Are we secure yet?" For more information, visit www.cisco.com.