Black Hat Day Zero
DATE: Thursday, March 22
TIME: 08:00-08:45
LOCATION: Simpor Junior Ballroom 4811
Overview
Day Zero offers attendees a comprehensive overview of all the content and special features available at Black Hat Asia 2018. Before diving into a jam-packed two days of hacks and research, hear from Black Hat Review Board Member Stefano Zanero on this years cant-miss Briefings and Arsenal tools. As a long time Black Hat Review Board Member and Information Security Researcher, Zanero will provide valuable, first-hand insight into the features of the event.
Join us before the Day 1 Keynote on Thursday, March 22 for an inside look at what's in store and tools to help you make the most out of your Black Hat Experience.
All Black Hat pass types are welcome. No pre-registration is required.
Stefano Zanero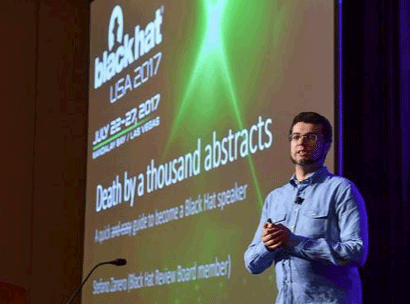 Stefano Zanero is an Associate Professor in the Dipartimento di Elettronica, Informazione e Bioingegneria at Politecnico di Milano, where he earned his PhD in computer engineering. He has co-authored more than 60 works scientific papers and books and presented at numerous security conferences and cons around the world. See abstracts and videos from research and presentations he has recently presented at Black Hat Events.
Past Black Hat Research and Presentations: