Regional Review Board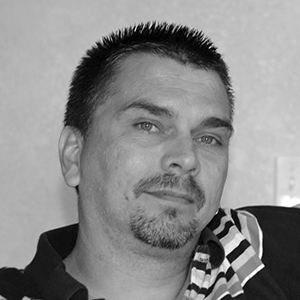 Bill Breen
Bill Breen is a computer security subject matter expert in several domains. He is currently living in SE Asia and continues to work in the computer security arena. Mr. Breen has spent the last 17 years doing information security work for a Fortune 100 company. Work related to incident response, forensics, risk assessments, perimeter security and implementing security policy on a global scale. Mr. Breen has been a senior planner for the DEF CON security conference for over 12 years, and is on the CFP review board for DEF CON. Mr. Breen is a very proud member of the Ninja Network hacker group, and has been involved in the hacking community for over 20 years.
---

James Butler
James Butler is a highly respected member of the information security community with fourteen years of experience in operating system security. He is a recognized leader in attack and detection techniques and has focused in recent years on memory analysis research.

Jamie is the Director of Research and Development at MANDIANT and formerly led its Endpoint Security Team on its enterprise product MANDIANT Intelligent Response®. Prior to joining MANDIANT, Jamie was the Chief Technology Officer of Komoku, Inc. and Director of Engineering at HBGary. His experience also includes Host Intrusion Detection Systems (HIDS) development at Enterasys Networks and over five years of experience at the National Security Agency.

Jamie is the co-author of the bestseller, Rootkits: Subverting the Windows Kernel. (Addison-Wesley, 2005). In addition, he has authored numerous articles for publication and is a frequent speaker at the foremost computer security conferences. He is the co-author and instructor of the popular security courses Advanced Memory Forensics in Incident Response, Advanced 2nd Generation Digital Weaponry, and Offensive Aspects of Rootkit Technology. Jamie's unique knowledge of Windows' internal structures resulted in the free, cutting edge memory analysis tool Memoryze, which he co-authored with Peter Silberman. Jamie holds a Master of Computer Science degree from the University of Maryland, Baltimore County. He also holds a Bachelor of Science degree in Computer Science and a Bachelor of Business Administration degree in Computer Information Systems from James Madison University.

Twitter: twitter.com/jamierbutler.
---

Matt Devost
Matt Devost is a technologist, entrepreneur, and international security expert specializing in counterterrorism, critical infrastructure protection, intelligence, risk management and cybersecurity issues.

Currently, Mr. Devost is President & CEO of FusionX, LLC, a cybersecurity consultancy that helps international corporations identify and manage dynamic threats in complex operational environments. Additionally, Mr. Devost has been an Adjunct Professor at Georgetown University since 2002 where he teaches a graduate course on Information Warfare and security, and is a Founding Director of the Cyberconflict Studies Association. Mr. Devost founded the Terrorism Research Center, Inc. (TRC) in 1996, where he served as President and CEO until November 2008. As founder and President, Mr. Devost oversaw all research, analysis, intelligence, assessment, and training programs. Previously, Mr. Devost held leadership positions at iSIGHT Partners, Technical Defense, Security Design International, iDEFENSE and SAIC. Mr. Devost has been a speaker at hundreds of international conferences and a contributor/author to several books on terrorism and information security.
---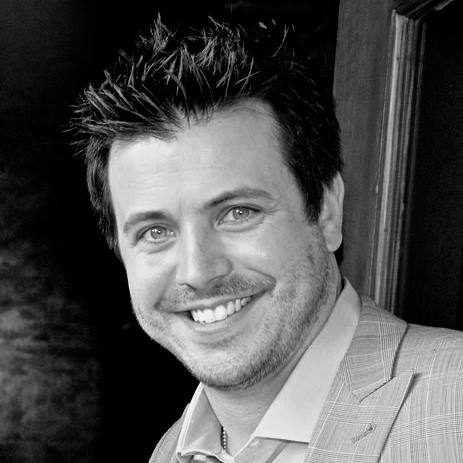 Trey Ford
Trey Ford is the Global Security Strategist at Rapid7 where he serves as a customer resource, industry and community advocate. Over the last 15 years, Trey ran Black Hat events worldwide as General Manager, and served functions ranging from incident response, product management, PCI QSA and security engineer for a variety for industry leaders including Zynga, McAfee, FishNet Security and WhiteHat Security.
---

Robert Hansen
Robert Hansen is the Vice President of WhiteHat Labs at WhiteHat Security. He's the former Chief Executive of SecTheory and Falling Rock Networks which focused on building a hardened OS. Mr. Hansen began his career in banner click fraud detection at ValueClick. Mr. Hansen has worked for Cable & Wireless doing managed security services, and eBay as a Sr. Global Product Manager of Trust and Safety. Mr. Hansen contributes to and sits on the board of several startup companies. Mr. Hansen has co-authored "XSS Exploits" by Syngress publishing and wrote the eBook, "Detecting Malice." Robert is a member of WASC, APWG, IACSP, ISSA, APWG and contributed to several OWASP projects, including originating the XSS Cheat Sheet. He is also a mentor at TechStars. His passion is breaking web technologies to make them better.
---

Christofer Hoff
Christofer Hoff has more than 20 years of experience in high-profile global roles in network and information security architecture, engineering, operations and management.

Hoff is Vice President and Security CTO of the Security, Switching & Solutions Business Unit (S3BU) at Juniper Networks having served previous roles as VP of Strategic Planning and the Technical Marketing Engineering team and Global Chief Security Architect of the Advanced Technology Team. Prior he was Director of Cloud & Virtualization Solutions at Cisco Systems where he focused on virtualization and cloud computing security, spending most of his time interacting with global enterprises and service providers, governments, and the defense and intelligence communities.

Previously, he was Unisys Corporation's Chief Security Architect, served as Crossbeam Systems' chief security strategist, was the CISO and director of enterprise security at a $25 billion financial services company and was founder/CTO of a national security consultancy amongst other startup endeavors.

Hoff is a founding member and technical advisor to the Cloud Security Alliance, founder of the CloudAudit project and the HacKid conference and blogs at rationalsurvivability.com/blog.
---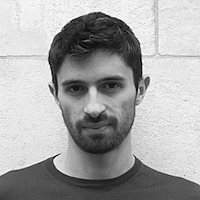 Vincenzo Iozzo
Vincenzo Iozzo is an Entrepreneur in Residence at Rakoku Holdings where he focuses on Information Security. In addition to his work at Rakoku Holdings, Vincenzo is a Partner at the Italian business incubator iStarter SpA. Prior to that, Vincenzo was the Chief of Staff and Principal Security Engineer at Trail of Bits. Prior to Trail of Bits, Vincenzo founded Tiqad, an information security consulting firm, worked as a penetration tester for Secure Network srl and was a reverse engineer for Zynamics GmbH. His specialized research in Mac OS X security, smartphone exploitation, and exploit payloads has been presented at information security conferences around the world including Black Hat, CanSecWest and Microsoft BlueHat. In 2008, he was selected to participate in the Google Summer of Code and developed a testing infrastructure for TrustedBSD, the Mandatory Access Control system that became the foundation for sandboxing technologies included in Mac OS X. Vincenzo serves as a committee member on the Black Hat Review Board and is a co-author of the "iOS Hacker's Handbook" (Wiley, 2012). He is perhaps best known for his participation in Pwn2Own, where he co-wrote the exploits for BlackBerryOS and iOS that won the contest in 2010 and 2011 and where he co-wrote exploits for Firefox, Internet Explorer, and Safari that placed second in 2012.

Twitter: @_snagg
---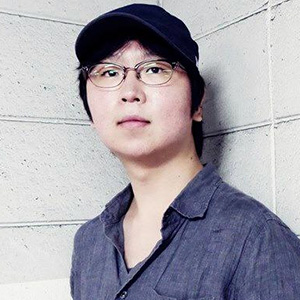 SeungJin Lee
Beist has been a member of the IT security field since 2000. His first company was Cyber Research based in Seoul, South Korea and first focused on pen-testing. He then got a Computer Engineering B.A. degree from Sejong University. He has won more than 10 CTF hacking contests in his country as well as passed DefConquals 5 times. He has run numerous security conferences and hacking contests such as SECUINSIDE and CODEGATE in Korea. Also, he has given talks at BLACKHAT Las Vegas, SYSCAN, CANSECWEST, AVTOKYO, HITCON, SECUINSIDE, EDSC, and TROOPERS. Hunting bugs and exploiting them are his main interest. He is one of GRAYHASH company founders. He is now a graduate student at SANE LAB, Korea University.
---

Ping Look
Ping Look has over a decade of experience building, promoting and managing events in the IT space including two of the most iconic and massively influential IT security events: The Black Hat Briefings+Training and DEF CON. At Black Hat she managed the growth of brand from obscurity to profitability and grew the event from a three track, two day event to a six day, 11 track and training intense event that brought together the best and the most relevant (and occasionally the most obscure) speakers and content providers to Black Hat events in Asia, Europe, the Middle East and the US. During her tenure at Black Hat she was often referred to as the "The One You Don't Want to Piss Off (or you will die)".

Prior to entering the information security and events space, she worked in brand development and management in publishing, textiles and consumer products. She has extensive experience in design and marketing as well as product development.

Ping is currently engaged at Accuvant LABS working with one of the most technically proficient pentest and research teams in the world.
---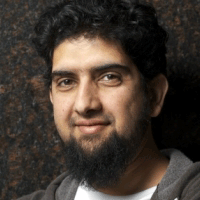 Haroon Meer
Haroon Meer is the founder of Thinkst, an applied research company with a deep focus on information security. Haroon has contributed to several books on information security and has published a number of papers on various topics related to the field. Over the past decade (and a half) he has delivered research, talks, and keynotes at conferences around the world.
---

Chris Rohlf
Chris Rohlf runs the pentesting team at Yahoo and is based out of NYC. Before Yahoo, Chris was the founder of Leaf Security Research where he specialized in vulnerability discovery and reverse engineering. The Leaf SR team joined Yahoo in July 2014. Chris has over ten years of experience in various security roles including developer, researcher and consultant. Prior to founding Leaf SR he was a Principal Security Consultant at Matasano Security in NYC and has previously worked as a Security Researcher for the US Department of Defense. Chris has discovered and published many security vulnerabilities affecting web browsers, operating systems and more. He has spoken at industry conferences including Black Hat and is the author of numerous open source security tools.
---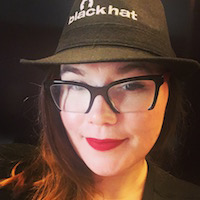 Jen Savage
Jen is a security consultant at Mad Security. Currently, she does penetration testing, vulnerability assessment, and vulnerability management. Prior to joining the information security community, she spent 10 years in software development, and focused on secure development. In her spare time, she enjoys hacking on various home electronics, doing yoga, and raising her daughter Ada.
---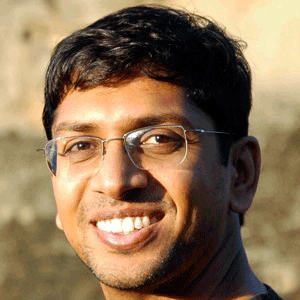 Saumil Shah
Saumil Shah, a veteran Black Hat instructor, is the founder and CEO of Net-Square, providing cutting edge information security services to clients around the globe. Saumil is an internationally recognized speaker and instructor, having regularly presented at conferences like Black Hat, RSA, CanSecWest, 44CON, Hack.lu, Hack-In-The-Box, NoSuchCon, Recon, and others. Saumil has been the co-developer of the wildly successful "Exploit Laboratory" courses that he teaches all over the world. He has also authored two books titled "Web Hacking: Attacks and Defense" and "The Anti-Virus Book".

Saumil graduated with an MS in Computer Science from Purdue University, USA and a BE in Computer Engineering from Gujarat University. He spends his leisure time breaking software, flying kites, traveling around the world, and taking pictures.
---

Stefano Zanero
Stefano Zanero received a PhD in Computer Engineering from Politecnico di Milano, where he is currently an assistant professor with the Dipartimento di Elettronica, Informazione e Bioingegneria. His research focuses on mobile malware, malware analysis, and systems security. Besides teaching "Computer Security" at Politecnico, he has an extensive speaking and training experience in Italy and abroad. He co-authored over 50 scientific papers and books. He is an associate editor for the "Journal in computer virology and hacking techniques". He's a Senior Member of the IEEE (covering volunteer positions at national and regional level), the IEEE Computer Society (for which he is a member of the Board of Governors), and a lifetime senior member of the ACM. Stefano co-founded the Italian chapter of ISSA (Information System Security Association), of which he is a fellow. He sits in the International Board of Directors of the same association. A long time op-ed writer for magazines (among which "Computer World"), Stefano is also a co-founder and chairman of Secure Network S.r.l., a leading Italian information security consulting firm, and a co-founder of 18Months, a cloud-based ticketing solutions provider.