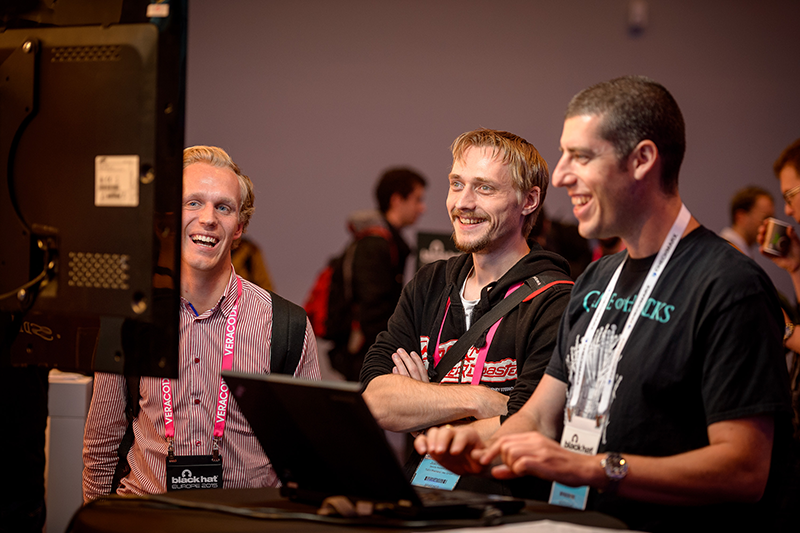 Last year, 594 million people were affected by cybercrime around the world (according to Norton Cybersecurity Insights Report). Cyber attacks will only become more sophisticated in the years to come. As the severity of online attacks continue to escalate, it is critical to find ways to mitigate potential exploits. Penetration testing is a great method of detecting vulnerabilities in your systems or devices and we've highlighted a few Black Hat Trainings that can truly enhance your skills.
Assessing and Exploiting Control Systems is a fast-paced, highly technical course (originally 6-days, distilled down to 2-days) that teaches participants penetration testing techniques for individual components of a control system. The skills you'll learn in this course will directly apply to systems, such as: Smart Grid, PLCs, RTUs, and many more. Students will have the opportunity to perform exercises on real world and simulated devices to achieve a realistic experience in a classroom environment. In addition, instructors will provide you with your own PLC and a set of hardware/RF hacking tools for further practice in the comfort of your own home.
Dark Side Ops: Custom Penetration Testing offers students a hands-on approach to practicing the techniques that skilled hackers use to break through network-based enterprise intrusion detection and prevention systems. You'll also learn techniques to evade corporate host-based countermeasures, including antivirus, application whitelisting solutions, payloads, and more. By learning advanced offensive techniques, you'll also learn how to protect yourself against sophisticated attacks. To ensure you have a solid understanding of the material, the instructor will provide labs throughout the course for students to practice coding, custom payload delivery, and pivoting techniques.
Your mobile device may also contain vulnerabilities that can threaten your security. Android Application Hacking - Pentesting and Reversing Mobile Apps provides a run-through of all the techniques and tools required to determine whether your portable Android device is compromised. Students will learn how to perform static analytics, traffic manipulation, debugging, and more. There is no one better to teach you how to operate AppUse's VM for Android application penetration testing than the creators themselves. This course will provide all the resources you'll need to conduct penetration tests and expose potential threats in Android devices.
For more security information beyond penetration testing, check out our Trainings and our first batch of Briefings announced for Black Hat Europe 2016. Two months from now, the Business Design Center in London, England will open its doors to security enthusiasts and experts from around the world. Join us at Black Hat Europe to stay up-to-date with the latest security research and to train with the best in the business.