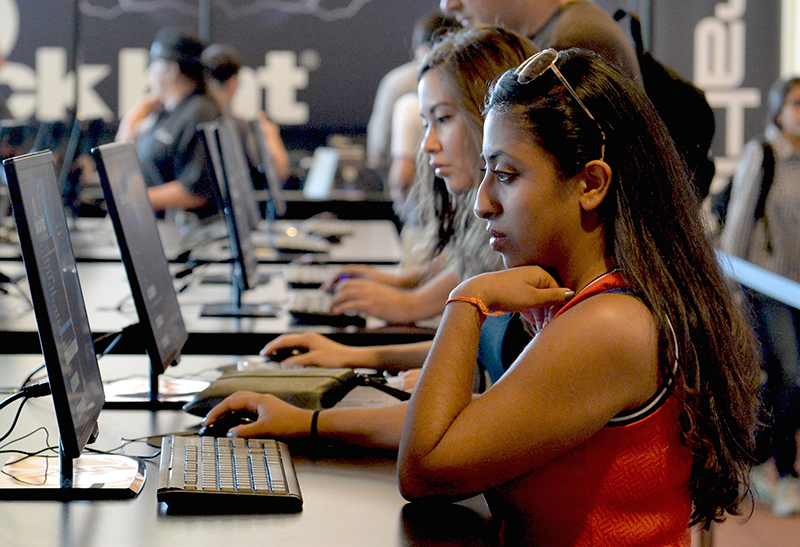 Microsoft's Windows dominates the OS landscape, accounting for 89% of the market (according to Hot Hardware), and the latest Windows upgrade, Windows 10, is now running on 300 million active devices worldwide (reported by Microsoft). Being the leader in the space also makes Windows a huge target for hackers who constantly scan for vulnerabilities in the system.
BadTunnel: How Do I Get Big Brother Power reveals a vulnerability found in all Windows systems released within the last two decades, including Windows 10. The exploit can target a user through a variety of systems, including: Internet Explorer, Microsoft Office, third-party softwares, and more. As soon as this attack is launched, users are vulnerable to external observation. This talk will demonstrate how to protect yourself against this threat, especially on systems no longer supported by Microsoft.
AMSI: How Windows 10 Plans to Stop Script-Based Attacks and How Well It Does It introduces the Anti-Malware Scan Interface (AMSI), which is designed to target script-based attacks and malware in Windows 10. AMSI targets scripts written in PowerShell, VBScript, JScript etc. and drastically improves the detection and blocking rate of the malicious scripts. Filled with live demonstrations, this talk will explore whether AMSI has enabled Microsoft to finally kill script-based attacks.
Into The Core - In-Depth Exploration of Windows 10 IoT Core will evaluate how well user information is protected on devices running Windows 10 IoT Core. This talk will analyze the attack surface of Windows 10 IoT Core and describe its potential susceptibility to malware. And since it will likely play a significant role in the future of IoT, this talk will provide recommendations on how to secure a Windows IoT Core device.
If you want a hands-on experience testing the tools and methodologies used to perform malware analysis on executables found in Windows systems, you should definitely check out Malware Analysis Crash Course. Students will learn how to create a safe malware analysis environment, extract network and host-based indicators, debug malware, and more. Filled with in-class demonstrations and hands-on labs with real malware, students will have ample opportunity to practice what they have learned.
For a comprehensive overview of everything Black Hat USA 2016 has to offer, you can visit blackhat.com/us-16 and we hope you'll join us at the Mandalay Bay Convention Center in Las Vegas, Nevada, July 30-August 4.