Black Hat EUROPE 2012
//sponsors
Grand Krasnapolsky Hotel

mar 14 - 16
Sponsor Exhibit Hours
March 14: 08:00-19:30
March 15: 08:00-14:15
---
Diamond Sponsor

Fortinet, a global provider of IT security, delivers customer- proven solutions that provide organizations with the power to protect and control their IT infrastructure, while optimizing performance, simplifying management and reducing costs.
Our customers rely on our purpose-built technologies, integrated solution architecture, and in-house security intelligence to block externalthreats and gain precise control of their network, data and users, without compromising network or business performance.
With more than 125,000 customers in every industry around the world, Fortinet solutions help secure the extended network - from endpoints and mobile devices, to the perimeter and the core, including databases, messaging and Web applications. Our IT security approach brings greater protection, control and efficiency.
Technology is at the heart of Fortinet's strategy. Our solutions are continuously enhanced with the latest technological innovations to remain at the forefront of the industry in terms of functionality and performance.
Fortinet FortiOS is a proprietary security-hardened, purpose-built operating system. Coupled with our FortiASIC processors, FortiOS is designed to help customers achieve strong, broad and reliable security with extremely high throughput and exceptionally low latency.
With more than 80 patents awarded, over 115 patents pending and engineers representing almost half of our employees, Fortinet is continuously updating its product line with new security and networking technologies to stay abreast of the threat evolution and customers' evolving IT environments.
---
Platinum Sponsor

Palo Alto Networks™ is the network security company. Its next-generation firewalls enable unprecedented visibility and granular policy control of applications and content – by user, not just IP address – at up to 20Gbps with no performance degradation. Based on patent-pending App-ID™ technology, Palo Alto Networks firewalls accurately identify and control applications – regardless of port, protocol, evasive tactic or SSL encryption – and scan content to stop threats and prevent data leakage. Most recently, Palo Alto Networks has enabled enterprises to extend this same network security to remote users with the release of GlobalProtect™ and to combat targeted malware with its WildFireTM service.
---

NetWitness® is a revolutionary network monitoring platform that provides enterprises a precise and actionable understanding of everything happening on the network. NetWitness solutions are deployed in customer environments to solve a wide range of tough information security problems including: insider threats, zero-day exploits, advanced persistent threats, fraud, espionage, data leakage, targeted malware, and continuous monitoring of security controls. NetWitness customers include enterprises in the Global 1000 in sectors such as financial services, power and energy, telecommunications, retail, and high-tech, as well as government agencies around the world in defense, homeland security, law enforcement, and intelligence. To learn how your security team can 'Know Everything and Answer Anything,' visit www.netwitness.com
---

Singapore-based Rune Information Security Corporation Pte Ltd creates solutions that maintain e-mail and Internet privacy and security in a world of electronic eavesdropping and cyber corporate espionage. Rune delivers "toolkits" that security professionals and individuals can integrate into their information systems and PCs that guarantee that e-mail, proprietary documents and other data remains private and secure. By using standards based encryption as well as unbreakable Vernam encryption "one-time pad", Rune has developed an easy-to-use, easy-to-manage system that creates a standards based and compliance driven, unbeatable security wall that will ensure proprietary private information and corporate data remains readable only to those who have the pad and key. Rune was founded by a group of like-minded professionals who believe in empowering and maintaining digital privacy and security through tried and tested technology and methods. Please visit www.rune.sg for more information about Rune's full suite of security solutions and products.
---
Gold Sponsor

Accuvant is the nation's premier information security and risk compliance management consulting firm. Our consultants use industry expertise and proven methodologies to help large enterprises assess their environments, improve their compliance postures, and secure their infrastructures. Accuvant LABS is the security assessment and vulnerability research division of Accuvant, providing an array of strategic and tactical services including penetration testing, vulnerability assessments, reverse engineering, advanced security research, and exploit development.
---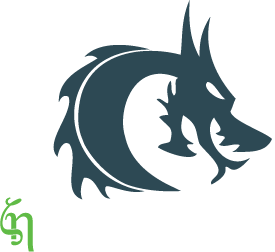 Codenomicon develops proactive security testing software and situation awareness tools that help you discover the problems at the earliest possible moment.
Defensics is the world leading fuzzing solution. It provides fully automated security testing suites for over 200 communication interfaces.
Defensics uses model-based, systematic fuzz testing to provide you with the best testing coverage.
Situation awareness solutions create interactive visualizations from real-time network traffic and abuse information. Status of the networks and critical resources can be seen in one glance, allowing better informed and faster decision making.
Codenomicon's solutions are used by top governments and leading software companies, operators, service providers and manufacturers.
---

Core Security Technologies enables organizations to get ahead of threats with security test and measurement solutions that continuously identify and prove real-world exposures to their most critical assets. Our customers can gain real visibility into their security standing, real validation of their security controls, and real metrics to more effectively secure their organizations.
Core Security's software solutions build on over a decade of trusted research and leading-edge threat expertise from the company's Security Consulting Services, CoreLabs and Engineering groups. Core Security Technologies can be reached at +1 (617) 399-6980 or on the Web at: http://www.coresecurity.com.
---

ElcomSoft Co.Ltd. is a global industry-acknowledged expert in computer and mobile forensics providing tools, training, and consulting services to law enforcement, forensics, financial and intelligence agencies. ElcomSoft pioneered and patented numerous cryptography techniques, setting and exceeding expectations by consistently breaking the industry?s performance records. ElcomSoft is Microsoft Gold Independent Software Vendor, Intel Software Premier Elite Partner, member of Russian Cryptology Association (RCA) and Computer Security Institute. More info at elcomsoft.com/.
---

Microsoft is proud to be a continuing sponsor of the Black Hat Security conference. We appreciate Black Hat providing a unique forum in which security researchers from all over the world, IT Pros and industry luminaries can gather to share insights, knowledge and information to advance security research.
Microsoft remains dedicated to software security and privacy and continues to collaborate with the community of people and technology organizations helping to protect customers and the broader ecosystem, Microsoft is also dedicated to software security and privacy.
Since the onset of Trustworthy Computing we have fostered a culture of security within Microsoft that includes developing secure code, building strong relationships with industry researchers and partners, and providing guidance to help protect customers. We would like to thank all of the customers, partners and security researchers who have worked with us to advance the state of the art in security science. Only by working together with partners, researchers and the community can we all ensure the advancement and success of the technology industry.
---

nCircle is the leading provider of Information Risk & Security Performance Management solutions to automate compliance and reduce risk. Solutions from nCircle enable enterprises of all sizes to achieve higher levels of security and operational efficiency. Over 6,500 businesses and government agencies use nCircle's compliance, risk and security performance management solutions to proactively protect high value assets and corporate data. Customers can choose to deploy nCircle's solutions at their location, in the cloud or in a hybrid environment. To learn how you can more effectively protect your company visit us atwww.ncircle.com
---

Through its technology platform, Norman delivers core antimalware protection for clients, servers and network security. These products and services are designed to protect business communications and resources, including corporate networks and applications, remote employees, branch offices, and extranets. The company also offers market-leading advanced malware analyzers which enable organizations to automate the process of analyzing suspicious files, identifying types of malware, and assessing threats. Norman's award-winning security solutions protect millions of consumer PCs from hackers, spyware and identity theft. For more information, please visit www.norman.com
---
Qualys, Inc. is the leading provider of Software-as-a-Service (SaaS) IT security risk and compliance management solutions. Qualys solutions are deployed in a matter of hours anywhere in the world, providing customers an immediate and continuous view of their security and compliance postures.
The QualysGuard® service is used today by more than 5,000 organizations in 85 countries, including 45 of the Fortune 100, and performs more than 500 million IP audits per year. Qualys has the largest vulnerability management deployment in the world at a leading global company, and has been recognized by leading industry analysts for its market leadership. Qualys was recently named Best Security Company in the Excellence Awards category of the 2011 SC Awards U.S.
Qualys has established strategic agreements with leading managed service providers and consulting organizations including BT, Etisalat, Fujitsu, IBM, I(TS)2, LAC, NTT, SecureWorks, Symantec, Tata Communications and TELUS. Qualys is a founding member of the Cloud Security Alliance (CSA).
---

Guided by its vision of Dynamic Security for the Global Network, SonicWALL® develops advanced intelligent network security and data protection solutions that adapt as organizations evolve and as threats evolve. Trusted by small and large enterprises worldwide, SonicWALL solutions are designed to detect and control applications and protect networks from intrusions and malware attacks through award-winning hardware, software and virtual appliance-based solutions. SonicWALL offers a massively scalable architecture to address the rapid increase in bandwidth speeds and escalating volume, frequency and sophistication of Internet threats. Moreover, SonicWALL drives the cost and complexity out of building and running secure infrastructures, thus enabling greater productivity and IT efficiencies. Visit www.sonicwall.com
---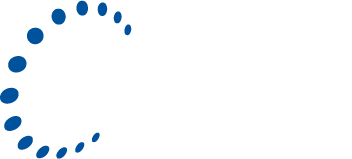 Founded in 1995, SSH Communications Security is the company that invented the SSH protocol - the gold standard protocol for data-in-transit security solutions. Today, over 3,000 customers across the globe, including 7 of the Fortune 10, trust our Information Integrity Platform to secure the path to their information assets. Our vision is to develop network security solutions that protect the integrity of your information pathways with a focus on data-in-transit encryption, perimeter security and internal security management controls. Visit www.ssh.com
---

Veracode is the only independent provider of cloud-based application intelligence and security verification services. The Veracode platform provides the fastest, most comprehensive solution to improve the security of internally developed, purchased or outsourced software applications and third-party components. By combining patented static, dynamic and manual testing, extensive eLearning capabilities, and advanced application analytics, Veracode enables scalable, policy-driven application risk management programs that help identify and eradicate numerous vulnerabilities by leveraging best-in-class technologies from vulnerability scanning to penetration testing and static code analysis. Veracode delivers unbiased proof of application security to stakeholders across the software supply chain while supporting independent audit and compliance requirements for all applications no matter how they are deployed, via the web, mobile or in the cloud. Visit www.veracode.com
---
Media Partners

---