Black Hat Abu Dhabi 2011
//Sponsors
Emirates Palace, Abu Dhabi
Training December 12 - 13 // Briefings December 14 - 15
---
---
Gold Sponsors:

---
Silver Sponsors:




---
ICT Partner:

---
Media Partners: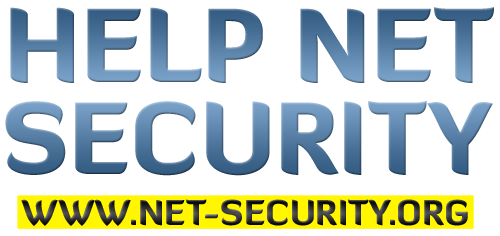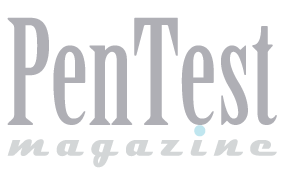 ---
Black Hat will host its second event in the Middle East in Abu Dhabi with a full contingent of selected Training and three tracks of Briefings over four days. Official Registration for Black Hat Abu Dhabi will open on June 15. The Call for Papers will open on July 1 and will close on October 15. Submit your presentation for a chance to be a part of this illustrious event.
---
Sales & Sponsor Info:
---
Sales & Sponsors: UAE & Middle East Region
Matthew Robarts, Sales Director<
Office +971 (0) 2 4064310 / Matthew.Robarts@ubm.com / +971 (0)50 114 2303
UBM, PO Box 95001, Abu Dhabi
Sales & Sponsors: US & "Rest of World" Inquiries
Natalie Bustamante, Strategic Account Director
Mobile +(908) 220-2771
Email: Natalie Bustamante contact »
Rob Koziura, Account Executive
Office +(415) 947-6111
Email: Rob Koziura contact contact »
NOTE: All presentations will be presented in English only. No translators or translations will be provided.
---
Gold Sponsors:
---

NetWitness® is a revolutionary network monitoring platform that provides enterprises a precise and actionable understanding of everything happening on the network. NetWitness solutions are deployed in customer environments to solve a wide range of tough information security problems including: insider threats, zero-day exploits, advanced persistent threats, fraud, espionage, data leakage, targeted malware, and continuous monitoring of security controls. NetWitness customers include enterprises in the Global 1000 in sectors such as financial services, power and energy, telecommunications, retail, and high-tech, as well as government agencies around the world in defense, homeland security, law enforcement, and intelligence. To learn how your security team can 'Know Everything and Answer Anything,' visit www.netwitness.com
---
Silver Sponsors:
---

ANRC delivers an advanced security training program designed to provide Information Security professionals with the knowledge and skills necessary to defend against today's cyber attacks and tomorrow's emerging threats. Our instructors are subject matter experts in their respective specializations. Their classroom delivery is derived from "Real Life" computer security field experiences. Each instructor utilizes an intensive hands-on laboratory method of training to provide our students with a practical application of classroom presentation. Our goal is to provide students with practical knowledge that can be used immediately in their respective organizations upon completing our training.
---

The Internet and its communications capability is the nervous system of any nation's critical infrastructures, and is therefore extremely critical in maintaining economic productivity. Cambridge Education is fully committed to promote excellent knowledge base in the region in the field of Information Security" Now being pioneered in governance and cyber security, we are proud to associate ourselves with Black Hat conference which we believe is a platform many information security professionals. We also strongly believe in supporting an organization which has similar visions as ourselves in guiding, sharing knowledge and awareness of cyber security.
---

McAfee, Inc., headquartered in Santa Clara, California, is the world's largest dedicated security technology company. McAfee is relentlessly committed to tackling the world's toughest security challenges. The company delivers proactive and proven solutions and services that help secure systems and networks around the world, allowing users to safely connect to the Internet, browse and shop the web more securely. Backed by an award-winning research team, McAfee creates innovative products that empower home users, businesses, the public sector and service providers by enabling them to prove compliance with regulations, protect data, prevent disruptions, identify vulnerabilities, and continuously monitor and improve their security.
---
Qualys, Inc. is the leading provider of Software-as-a-Service (SaaS) IT security risk and compliance management solutions. Qualys solutions are deployed in a matter of hours anywhere in the world, providing customers an immediate and continuous view of their security and compliance postures.
The QualysGuard® service is used today by more than 5,000 organizations in 85 countries, including 45 of the Fortune 100, and performs more than 500 million IP audits per year. Qualys has the largest vulnerability management deployment in the world at a leading global company, and has been recognized by leading industry analysts for its market leadership. Qualys was recently named Best Security Company in the Excellence Awards category of the 2011 SC Awards U.S.
Qualys has established strategic agreements with leading managed service providers and consulting organizations including BT, Etisalat, Fujitsu, IBM, I(TS)2, LAC, NTT, SecureWorks, Symantec, Tata Communications and TELUS. Qualys is a founding member of the Cloud Security Alliance (CSA).
---

Rune Information Security Corporation Pte Ltd, based out of Singapore, was founded by a group of like-minded individuals that believe in empowering the defense of privacy. Rune is committed to becoming a leader in the information security marketplace by delivering best-of-breed products and solutions to address the ever-increasing demand for security, both locally and in the cloud. Rune continues to invest in and contribute to open source projects, delivering toolkits that information security professionals can easily use to integrate standards-based encryption and Vernam encryption into many applications. Rune delivers appliances and software that make managing and using symmetric encryption systems practical.
---
ICT Partner:
---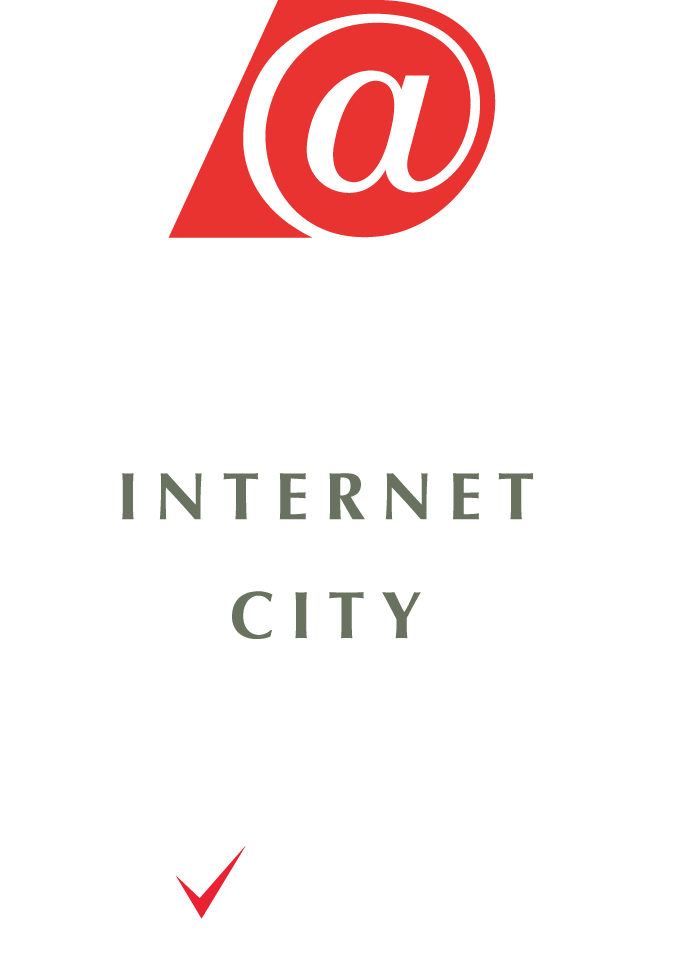 Dubai Internet City (DIC) is one of the largest Information and Communications Technology (ICT) clusters in the world, hosting over 1400 companies including multinationals, growing enterprises, entrepreneurships and ventures.
Founded on solid fundamentals of state-of-the-art infrastructure and a unique technology-orientated community, DIC is firmly established as the most lucrative platform in the region for ICT companies with regional and global perspectives.
DIC is a strategic base for companies targeting markets across the Middle East to the Indian Subcontinent, and from Africa to the Commonwealth of Independent States (CIS), covering nearly three billion people with a GDP of over US$10 trillion.
Companies based in DIC specialize in software, Internet & multimedia, telecommunication & networks and allied services.
As a Free Zone, DIC offers 100% tax-free ownership, 100% repatriation of capital and profits, no currency restrictions, easy registration and licensing, and solid intellectual property protection.
http://www.dubaiinternetcity.com/
---
Media Partners:
---

Computer News Middle East For any serious IT player in the Middle East, there are key market sectors that are easy to list – government, energy, banking, education, health, hospitality and so on. For two decades, Computer News Middle East has been the link between the regional IT player and these key target markets. It has driven the messages of local relevance, business benefit and technology into focus for these decision makers. Part of the IDG Computerworld product family.
For more information, visit www.computernewsme.com
--- CPI For two decades, Dubai-based CPI has published magazines and guides, organised events and run successful marketing campaigns across the GCC. From an initial start with B2B IT titles, it has grown its range to include industry, oil & gas, construction and finance.
For more information, visit www.cpidubai.com
---

Global Security Magazine a quarterly magazine & Website in French & English is a logical & physical IT security magazine diffuse to the 5,000 decision makers, CSO. We also have daily online information in English & French: www.globalsecuritymag.com & www.globalsecuritymag.frand and newsletters. The 3rd April 2012, we organised the 4rd edition of GS DAYS the francophone Security days a conference in French of Ethical hacking www.gsdays.fr
For more information, visit www.globalsecuritymag.com
---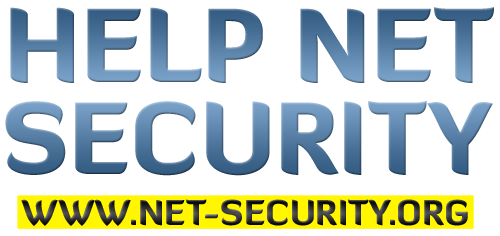 Help Net Security is an information security news site covering the industry since 1998. Besides daily news coverage, we publish (IN)SECURE Magazine - a quarterly digital security publication.
For more information, visit www.net-security.org
---

Network World Middle East For over a decade, Network World Middle East has led the Middle East with a combination of forward-looking editorial, grounded in local reality. From details of cutting-edge technology to explanations of technical buzzwords in clear language, from demonstrations of networking advances in the region to details of solutions offered by key players, from case studies to exclusive interviews, it has provided strategic vision for senior management and tactical advice for networking professionals. Part of the IDG Computerworld product family
For more information, visit www.networkworldme.com
---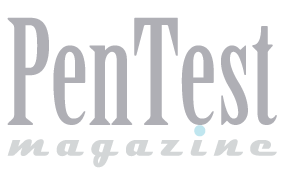 PenTest Magazine is a monthly downloadable IT security mag, devoted to penetration testing. It features articles by penetration testing specialists and enthusiasts, experts in vulnerability assessment and management. We cover all aspects of pen testing, from theory to practice, from methodologies and standards to tools and real-life solutions. Each magazine features a cover focus, and articles from our regular contributors, covering IT security news and up-to-date topics for both beginners and professionals.
For more information, visit http://pentestmag.com/
---