Philanthropy
Electronic Frontier Foundation (EFF)
For the sixth year in a row, Black Hat is proudly donating $50,000 to the EFF to continue supporting their important work in protecting civil liberties within the digital world. Black Hat has a strong partnership with the EFF to provide pro-bono legal consultations to security researchers on the legality of any research or data they plan to present at the annual shows.
For every Business Pass sold, Black Hat will donate $100 to the Electronic Frontier Foundation (EFF), up to a total of $50,000.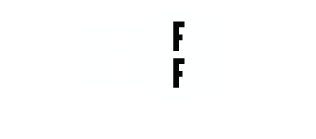 ---

Proceeds from this year's one of a kind Black Hat USA 2019 T-shirt will be directly donated to Queercon. Queercon started in 2004 as a hacker party inside of the annual Defcon hacker conference. Over the decade+ Queercon has grown into the largest social network of LGBT hackers from around the world. We continue to grow and now focus on outreach to the LGBTQ+ community within the IT Security and Hacker Spaces. They hosts events for LGBTQ+ hackers, queer-relevant hacks, and anything that touches the intersection of technology, gender, and sexuality.
---
Scholarships & Donated Passes
Black Hat Student Scholarship
As a way to introduce the next generation of security professionals to the Black Hat community, we will be awarding complimentary Black Hat USA 2019 Academic Briefings Passes to a limited number of student applicants. Each Academic Pass allows full access to all Briefings on Wednesday, August 7 and Thursday, August 8 at the Mandalay Bay Convention Center in Las Vegas, Nevada. Learn more »
Speaker-Nominated Scholarships
In addition to the full Briefings Pass we provide each accepted Black Hat USA Briefings speaker; we also offer two complimentary Briefings passes per accepted talk for students. Our goal is to enable our speakers to introduce Black Hat to the next generation of security professionals.
Future Female Leaders Scholarship with EWF
For the past four years Black Hat has partnered with the Executive Women's Forum to award 50 complimentary Academic Passes to female university students. As we strive to minimize the gender gap among InfoSec professionals, and introduce the next generation of female leaders to the Black Hat community, our hope is to give students the opportunity to learn, network, and collaborate with the industry's brightest minds. Learn More »
Passes for Veterans
Each year, Black Hat provides Review Board member Matt Devost with 15 full Briefings passes to distribute to military veterans in the Information Security community. Learn more »