Using SDN and NFV to Realize a Scalable and Resilient Omni-Present Firewall

Thursday, October 19, 2017
11:00AM - 12:00PM PDT
60 minutes, including Q&A
---
Brought to you by:



Using SDN and NFV to Realize a Scalable and Resilient Omni-Present Firewall by Nicholas Gray
Using SDN and NFV to Realize a Scalable and Resilient Omni-Present Firewall by Chris Cook
In this webcast, we demonstrate the prospects of seamlessly integrating SDN and NFV based security operations into the existing enterprise network infrastructure to provide state-of-the-art stateful firewalling for advanced packet filtering as well as on-demand fine-grained flow separation and isolation for the exterior and interior network. At the example of a Bring-Your-Own-Device (BYOD) scenario we will show a proof concept implementation of an omni-present firewall and its advantages in a total of three use cases, e.g. fine-granular access control, fail-over and firewall offloading.
In this webcast you will:
Learn about the novel paradigms Software-defined Networking (SDN) and Network Function Virtualization (NFV) as well as their impact on the design and operation of current and future networks
Receive first insights on how to design and and operate scalable and highly resilient virtual firewalls based on cloud principles
See a demo of a SDN omni-present firewall integrated into an enterprise network architecture based on ONOS, OpenStack and a proprietary network management system
Presenter:

Nicholas Gray
Nicholas Gray is PhD student at the University of Würzburg, Germany, where he also completed his Master's thesis in 2015. Here, his research interests include SDN/NFV architectures and their impact on network security.
Sponsor Presenters: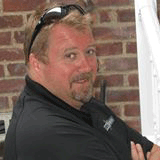 Chris Cook
Chris Cook is a 20-year technology industry veteran and has both product anSonusd marketing responsibilities for Sonus Optica, security analytics platforms as well as broader security topics. Before joining Sonus, Chris was in the UEBA (User Entity Behavior Analytics) space, both shaping product and studying market trends. Along with years of experience in the security industry, Chris was instrumental in building the initial Security as a Service offerings at EiQ Networks.