Pay No Attention to That Hacker Behind the Curtain: A Look Inside Defending the Black Hat Network

Thursday, August 25, 2016
09:00 HRS PT/12:00 HRS ET
60 minutes, including Q&A
---
Pay No Attention to That Hacker Behind the Curtain: A Look Inside Defending the Black Hat Network by Neil R. Wyler (a.k.a. Grifter) & Bart Stump
This webcast will discuss the details that go into designing, deploying, and maintaining the Black Hat technical infrastructure each year. We'll discuss how we went from a handful of guys running a couple of Cisco routers and APs, to 23 industry professionals running multiple shifts to keep the packets flowing. We'll walk attendees through our network diagrams, deployment strategy, and tools we use to make sense of it all, and keep things running. We'll share it all, no holding anything back. We'll also discuss how we decided to start partnering with some of the Black Hat vendors to provide hardware, what we've learned from that, good and bad, and what our plans are for that program in the future. We understand that the Black Hat network has a unique set of challenges associated with it and those challenges can be interesting to our attendees. Of course, some of our challenges are not so unique, namely, maintaining openness, while trying to provide a measure of security.
Presenters: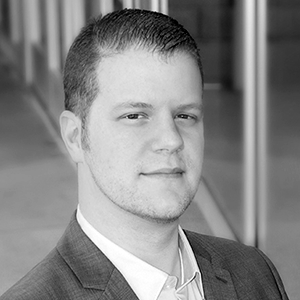 Neil R. Wyler (a.k.a. Grifter)
Neil R. Wyler (a.k.a. Grifter) is an Information Security Engineer and Researcher located in Salt Lake City, Utah. Neil is currently with RSA Security as a Threat Hunting and Incident Response Specialist. He has spent over 16 years as a security professional, focusing on vulnerability assessment, penetration testing, physical security, and incident response. He has been a staff member of the Black Hat Security Briefings for over 14 years and is a member of the Senior Staff at DEF CON where he is the Department Lead for Contests/Events/Villages/Parties and the Demo Labs. Neil has spoken at numerous security conferences worldwide, including Black Hat, DEF CON, and the RSA Conference. He has been the subject of various online, print, film, and television interviews, and has authored several books on information security. Neil is also a member of the DEF CON CFP Review Board and Black Hat Training Review Board.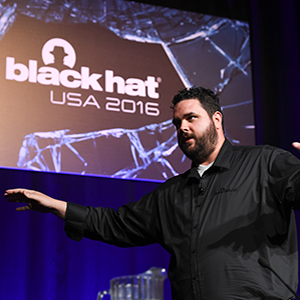 Bart Stump
Bart Stump is a network security consultant and researcher living in Salt Lake City, Utah. He currently works for Optiv Security (Accuvant+FIshNet Security) as a solutions architect working with customers in all verticals. He has been working in security for 9 years working for some of the top vendors and companies in the industry. He has been a Black Hat staff member for 8 years and is also a goon at DEF CON. Bart also helps select the training courses offered at Black Hat events around the world as a part of the training review board. Follow him on Twitter @theStump3r.