Point-of-Sale (POS) Malware: tactics and strategies for protecting customer payment information

Thursday, February 20, 2014
1100 HRS PST/1400 HRS EST • FREE
60 MINUTES INCLUDING Q&A
---
Brought to you by:



Point of Sale Malware: Tactics and Strategies for Protecting Customer Payment Information by Eric M. Fiterman
Point of Sale Malware: Tactics and Strategies for Protecting Customer Payment Information by Bit9 and Carbon Black
BlackPOS is making headlines as the malware that stole millions of customer records while breaching several prominent retailers in 2014. Early reports indicate that the malicious payload was customized for specific retail environments, reportedly evading detection by over forty different commercial antivirus engines. In this Webcast, we discuss the mechanics of the BlackPOS software, walking through some of the signs and indicators to look for in a POS-style attack. We'll also cover defensive strategies to counter this type of threat and tips for executing a successful incident response strategy.
Presenters: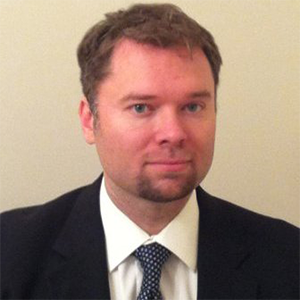 Eric Fiterman has spent the last twelve years in the security business, having worked as an FBI Special Agent, software developer, expert witness, and forensics examiner. Eric has received several commendations and awards for his investigative work, including a service award from the United States Secret Service for his investigative contributions to law enforcement. Eric has been interviewed by CNN/Money, the Washington Post, and Bloomberg.com regarding cyber crime and technology, and has served as a guest lecturer on topics related to computer crime. Eric has taught incident response classes at BlackHat USA and most recently spoke at BlackHat USA 2013.
Sponsor Presentation:
Jeffrey J. Guy, Director of Operations at Carbon Black, will cover how security solutions like Carbon Black and Bit9 can assist in both the detection and response of advanced threats and zero-day attacks as they happen. Jeffrey will also cover how Carbon Black's recorded history allows security analysts to play back the movement of an attack to rapidly identify, scope, contain and remediate threats across entire enterprises. Jeffrey will also cover the importance of locking down fixed-function devices such as POS systems with advanced malware prevention solutions such as Bit9.
Sponsor Speaker: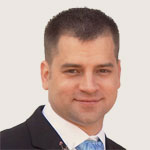 Jeffrey J. Guy Director of Operations at Carbon Black
J.J. is Carbon Black's customer advocate and support lead. He spent 12 years in federal cyber operations, including an active duty tour with the Air Force's Information Warfare Center and as Director/General Manager of one of the top providers of federal CNO R&D services, with about one hundred kernel programmers, reverse engineers and vulnerability researchers supporting a dozen different federal programs.
J.J.'s time in the Air Force gave him an intimate understanding of the shortfalls of enterprise network defense technology. Frustrated by the "state of the art" and narrow thinking of industry, he has been a strong advocate for shifting investment from protection to detection and response since 2002. As a full-stack engineer, proven leader and public speaker, he can move from the lab to the podium to the boardroom and back. J.J. has a BS in computer engineering from Case Western and a MS in Computer Science from Johns Hopkins.